2-Year-Old Girl Saved By LifeVac in a Choking Emergency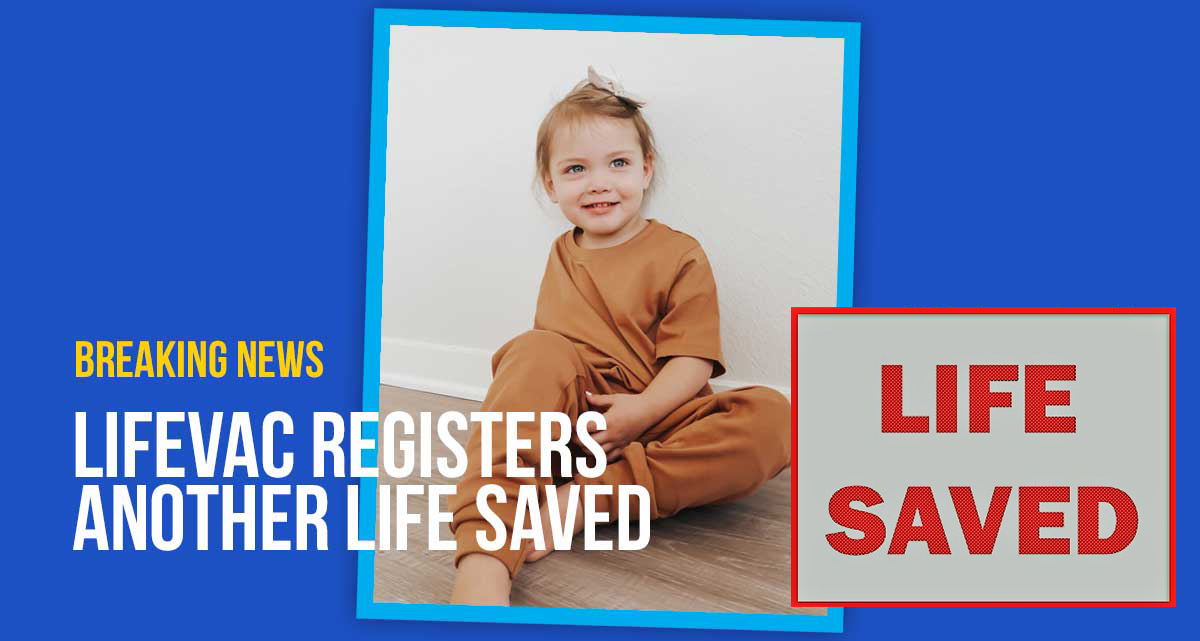 LIfeVac are thrilled to share details on another life saved
A 2-year-old girl choked on a piece of chocolate causing a severe obstruction. Choking First Aid rescue procedures were followed by her mother but were unsuccessful in dislodging the obstruction. LifeVac was deployed and dislodged the obstruction on the first application. A call was placed to EMS. The ambulance arrived after LifeVac was used. Paramedics took her vitals and recommended she go to the hospital.
Here is the mother's testimonial on the frightening choking incident:
My two-year-old started choking on a piece of chocolate. She was standing with me in the kitchen when she started to partially choke. She was grabbing me, partially crying and struggling to breathe although I could hear her struggling she was getting a little bit of air. I took her to the couch and asked her what was wrong like is she hurt? I was hoping it was something else than what I was assuming. I had grabbed the LifeVac first before taking her to the couch and had it with me next to her just in case. She lay there crying and struggling, refused to open her mouth, and then her eyes started to close halfway and that's when I used the LifeVac while on the phone with my husband, and EMS. As soon as I used the LifeVac, she started gagging and started looking better immediately. I was on the phone with EMS when paramedics arrived. Her vitals were great, As a precaution, they advised her to be taken to the hospital just to make sure. We are on our way to the hospital right now.
LifeVac saved her life. "Our baby girl is still here because of LifeVac, and I will be forever grateful! Thank you for sharing all of the information in the email, my husband was in tears and he just said "what a wonderful company". In my eyes you all are angels, thank you."
*USA