LifeVac Registers Another Life Saved
We received news that a 61-year-old man choked on a hamburger causing a partial airway obstruction. LifeVac was utilized and successfully dislodged the food.
Below is the testimonial from the gentleman's brother: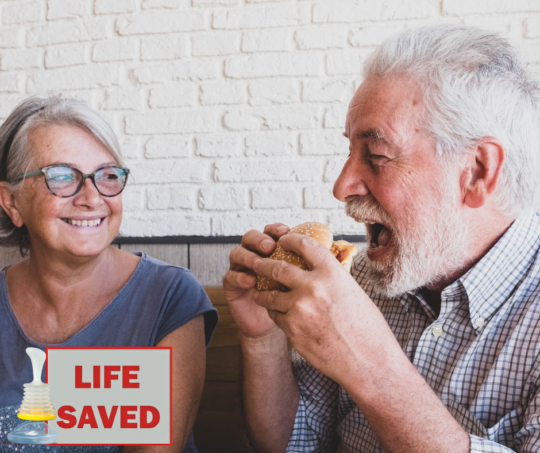 Sadly, his brother passed away from complications of the disease. Our deepest condolences go out to the family.