Protecting Our Children in a Choking Emergency With LifeVac®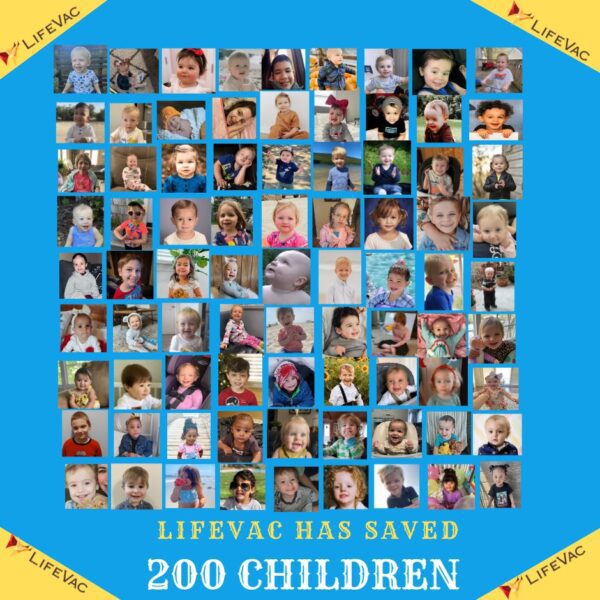 Protect Your Children at School
LifeVac® has equipped thousands of schools, helping safeguard children in a choking emergency. When children eat, they often rush without thinking or chewing properly. When in company of their friends, they may also talk/laugh with food still in their mouths which poses a great risk of choking.
Foods that are classed as a choking risk are things such as whole grapes, nuts, marshmallows, hard boiled sweets, chewy sweets such as Haribo and sausages. It is always recommended to cut food up for children, for example you would not give a whole grape to a child as these are a "perfect" size to block their airway, it is recommended to cut grapes in at least half. Infants, children and young people with a neurodisability and those born prematurely are most likely to be at risk of dysphagia, but feeding difficulties also occur in typically developing children.
LifeVac® has saved over 600 children to date, ranging in age from 4 months old to 16 years of age. We have helped dislodge many things from a child's airway such as: grapes, marbles, coins, popcorn, hot dog, hard boiled sweets, plastic, marshmallow, sandwiches, leafs, yogurt, crisps and much more. All of these precious children saved have all been when first aid choking protocol has failed.