Choking Facts and Effectiveness of BLS Choking Protocol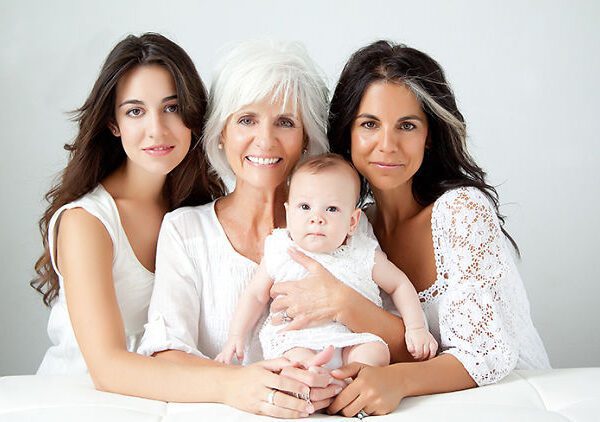 Choking remains one of the leading causes of accidental death in adults over the age of 65 and children 5 years old and under
But why if so many people take first aid courses?
First aid is a must have skill and everyone should take first aid classes. But what most people don't know about first aid BLS choking protocol is that it's only 70 – 76% effective when performed correctly in a "perfect" situation. Sadly when it comes to choking, a large majority of people think "I have taken my first aid course, all I have to do is follow what I was taught and it'll pop right out".
When these protocols  fail the devastation that follows is unimaginable for the casualty, family members, healthcare professionals and rescuers.
There are many reasons why these BLS first aid choking protocols may fail and many conditions that people suffer from that the protocols do not take into account. Some of the reasons why these protocols may not work are reasons such as frailty, obesity and physical impairments (such as being a wheelchair user).
For example, if someone is  a wheelchair user the rescuer may not be able to get their arms around the casualty to perform the abdominal thrusts, or if the person cannot be moved from their wheelchair they cannot receive back blows or abdominal thrusts. This means the 70-76% effectiveness of BLS choking protocol has decreased to 0-30% effective depending on the underlying medical conditions. With 75 million people around the world relying on a wheelchair for daily tasks, this is something that needs to be addressed swiftly.
Even with BLS choking first aid protocols being 70-76% effective in a perfect situation, there is still huge room for improvement to increase protocols to as close to a 100% effective as possible.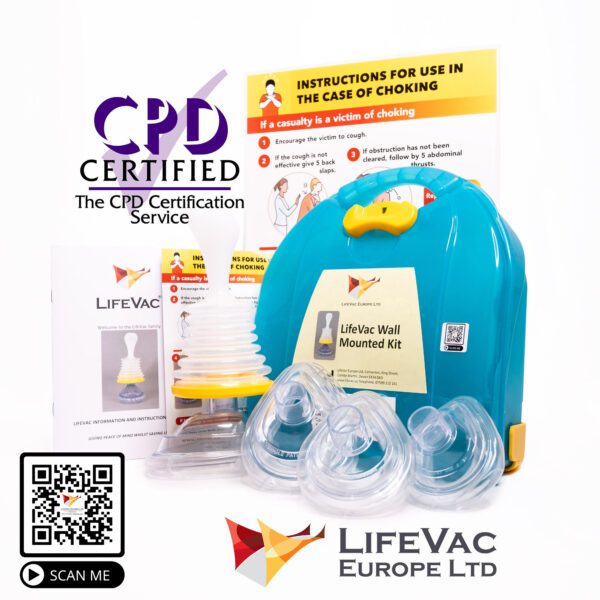 LifeVac
This is where LifeVac comes in to play and has saved hundreds of lives in choking emergencies when all other methods have failed or cannot be performed. Suction is a known successful method, in removing airway obstructions. In fact suction is promoted within   ALS and ILS choking guidelines, these suction machines and devices are used on a daily basis by emergency services, hospitals, care and nursing home providers.
These suction machines and devices, come with tubes that risk pushing obstruction further down, or the tubes can become blocked rendering the devices inadequate. They can also be very costly and impractical to move as they are not very portable. With these devices having tubes that protrude into the oral cavity they also risk causing further complications such as oral damage or pushing the tongue/obstruction back in an emergency situation.
LifeVac is an easy to use, non-invasive and inexpensive alternative to these devices, that also has more medical evidence than any other suction device currently on the market, proving safety, effective and ease of use. Even with direct comparison studies against other suction devices and choking protocol methods. LifeVac is not intended to replace the abdominal thrusts or back blows, but to be used in conjunction when these methods fail or cannot be performed.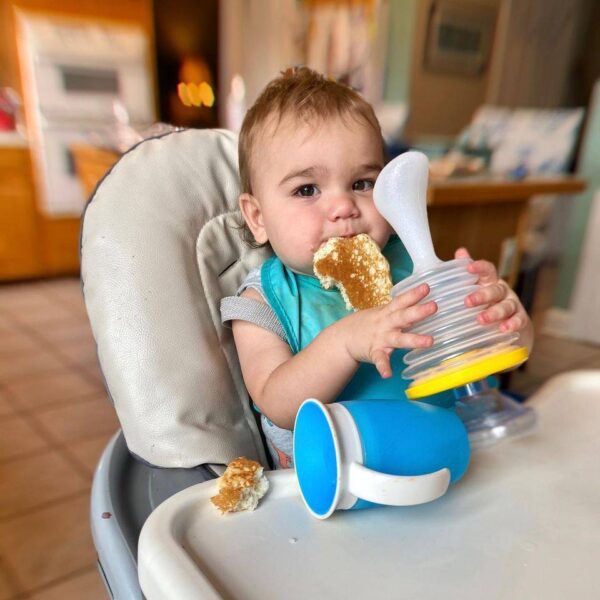 Children
Foods that are classed as a choking risk are things such as grapes, marshmallows, hard boiled sweets, chewy sweets such as Haribo and hot dogs. It is always recommended to cut food up for children, for example you would not give a whole grape to a child as these are a "perfect" size to block their airway, it is recommended to cut grapes in to length way halves at minimum. Infants, children and young people with a neurodisability and those born prematurely are most likely to be at risk of dysphagia, but feeding difficulties also occur in typically developing children.
Toys
Small toys such as bouncy balls, pens caps, marbles and toys that have small parts are best kept away from children as they learn texture and taste in their developing process by putting items in their mouth. Most toys come with an age recommendation on the outer packaging, this to prevent the risk of choking.
According to State Figures
• At least one child dies from choking on food every five days in the U.S., and more than 12,000 children are taken to a hospital emergency room each year for food-choking injuries.
• The size of a young child's trachea (windpipe) or breathing tube is approximately the size of a drinking straw in diameter. Imagine a piece of popcorn being lodged in this small area!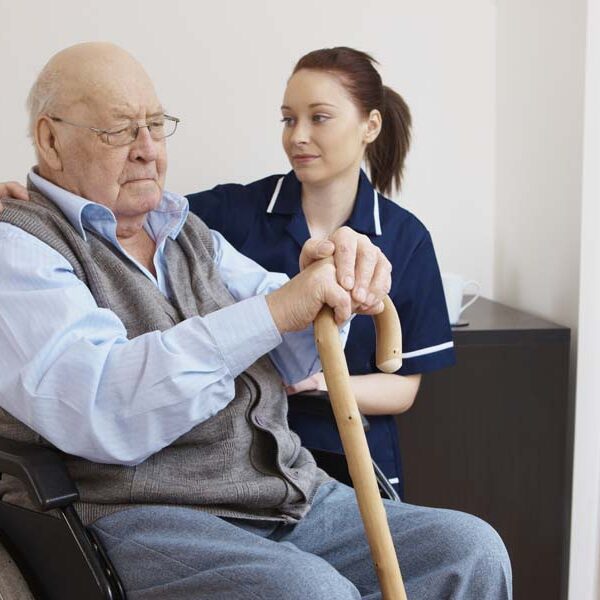 Elderly Community
Choking in the care sector is often referred to as the "silent killer" and a carers worst fear. To understand why we must understand the risks around choking in the care sector and why the elderly/vulnerable community are at such high risk of choking.
Choking is one of the leading causes of accidental death in adults over the age of 65, this is due to many reasons and the most common are Dysphagia, side effects due to medications being taken that cause "dry mouth" and physical disabilities where someone may rely on a wheelchair for every day activities.
In fact, people over 65 years of age have seven times higher risk for choking on food than children aged 1–4 years of age. Up to 75 per cent of care home residents have dysphagia, which means they find it difficult to swallow, eat or drink.
At LifeVac Europe we have trained 1000's of carers in the use of LifeVac for their care group/home whether this is for a care group roll out or training new colleagues for a new care home opening and on nearly every training session we always hear the same feedback "choking is one of our worst fears, especially if the person is in a wheelchair". When someone is in a wheelchair the survival rate for choking drops drastically as they may not be able to receive abdominal thrusts or even back blows if the casualty is in a moulded wheelchair. Choking protocol is 70% effective when performed correctly in a perfect situation by a healthcare professional. As soon as one of these maneuvers cannot be administered the 70% drops to nearly 40%.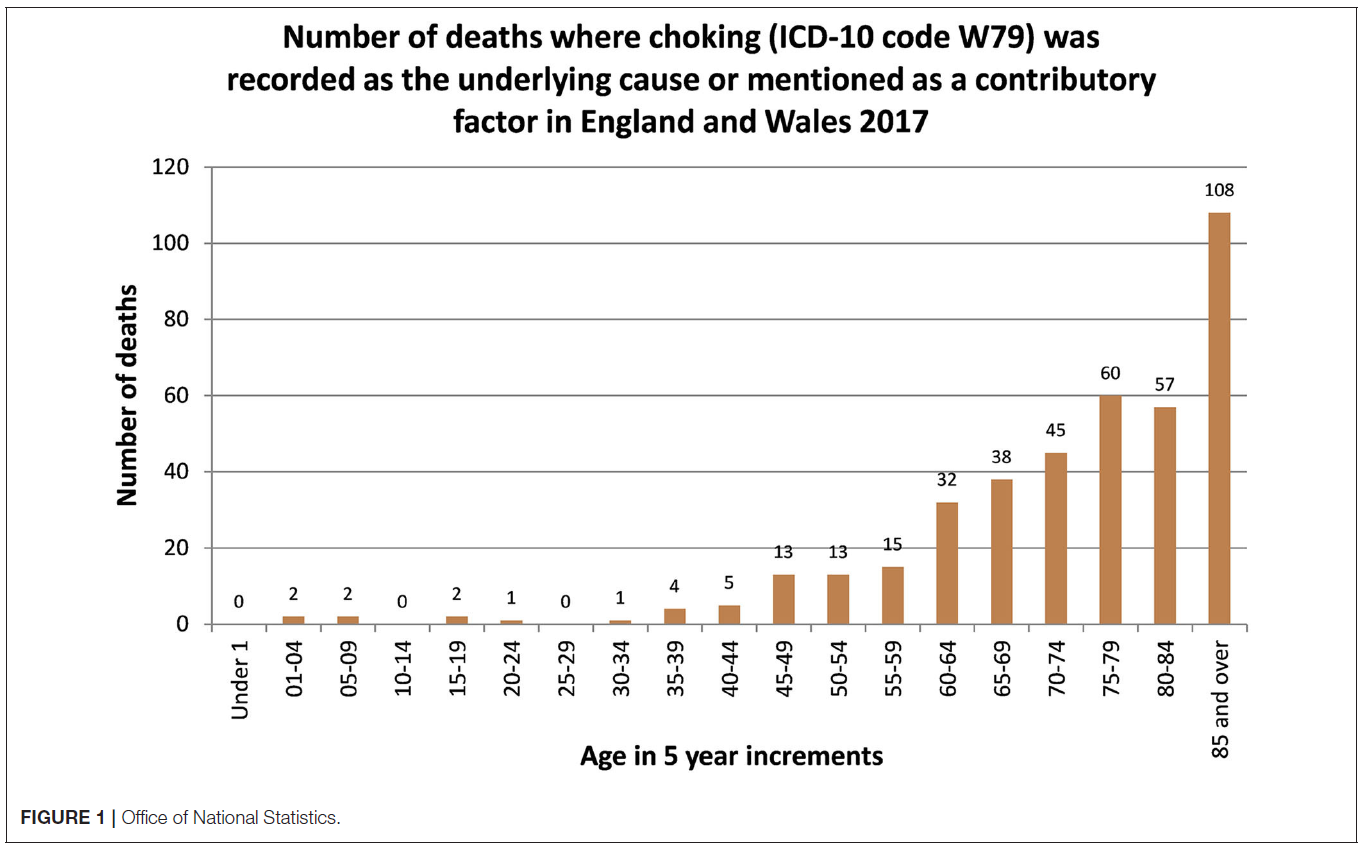 In a choking emergency every second counts, you have roughly 3 minutes before the casualty will become unconscious, 6-10 minutes of oxygen starvation brain damage is probable and 10+ minutes of oxygen starvation the victim is likely to die.
When someone has a Neurological disorder such as Multiple Sclerosis, Huntington's Disease, Alzheimer's Disease or Parkinson's Disease for example when a tragedy occurs from choking to death, unfortunately the death can be recorded as "complications relating to the neurological disease" not as choking. This makes it harder to keep track of how severe choking is in the care sector.
Care/diet plans are put in place by SALT for people who are at high risk of choking, but these are sadly missed on the rare occasion (for example when someone moves to a new home) and this is not a guarantee a resident will not choke. But these are essential to help a resident who is at risk of choking enjoy food as much as possible but stay safe at the same time.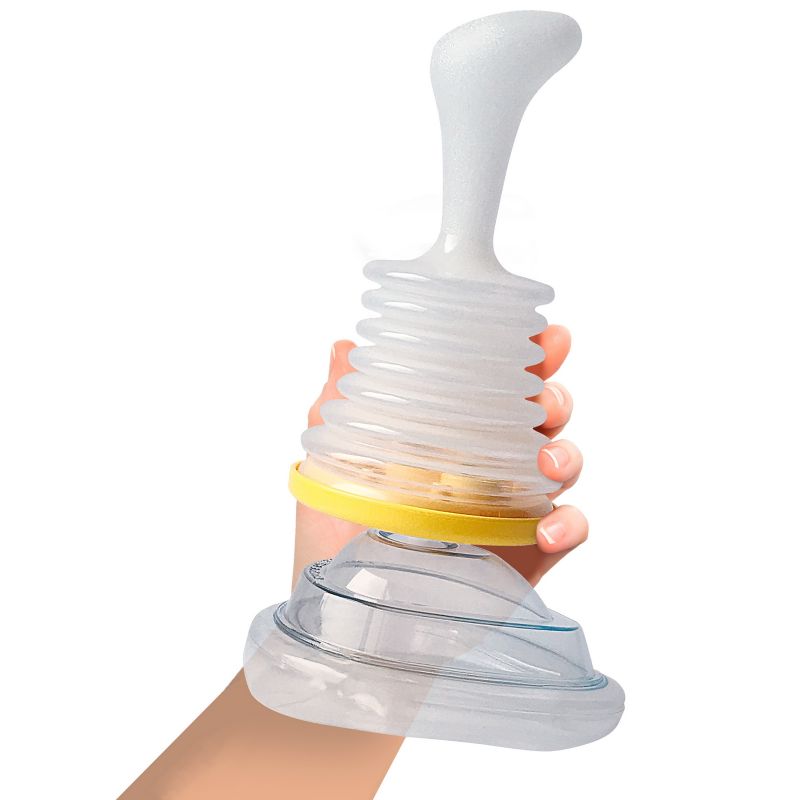 LifeVac is FDA, MHRA, UKCA registered and CE accredited, this means we are governed by these authorities and have to meet their high standards. LifeVac is also backed by multiple peer reviewed medical publications covering lives saved, safety, effectiveness, comparisons and ease of use.
We are proud to have been medically proven to be the safest, most effective and easiest to use airway clearance/suction device in the world.
With new lives saved every day we gather more and more evidence to reach our goal of getting non-invasive hand held suction devices into BLS Choking Protocol.