What is LifeVac and how we set the worldwide standard for airway clearance devices.
The technical description of LifeVac is a non-invasive, portable airway clearance device. With two sonic welded discs for interchangeable sized masks and a patented one way valve system. This means when applied no air can be forced through the mask, but when pulled generates over 326 mm Hg of suction, safely and effectively dislodging an obstruction of the upper airway.
In short LifeVac is a non-invasive ACD, to be used when standard BLS choking protocol has failed or cannot be performed.
LifeVac was invented by Arthur Lih, in Long Island New York, a dedicated father who was determined to stop choking deaths in children. Being invented in 2014 LifeVac is the original airway clearance device that has now become known around the world for its safety and effectiveness. Arthur knew finger sweeps were not promoted within choking protocols due to the risk of blindly pushing the obstruction further back and invasive suction devices used by paramedics with tubes attached caused complications such as oral damage or tubes becoming blocked rendering the equipment useless. So Arthur invented a suction device that is non-invasive, simple to use and can be used by anyone – LifeVac.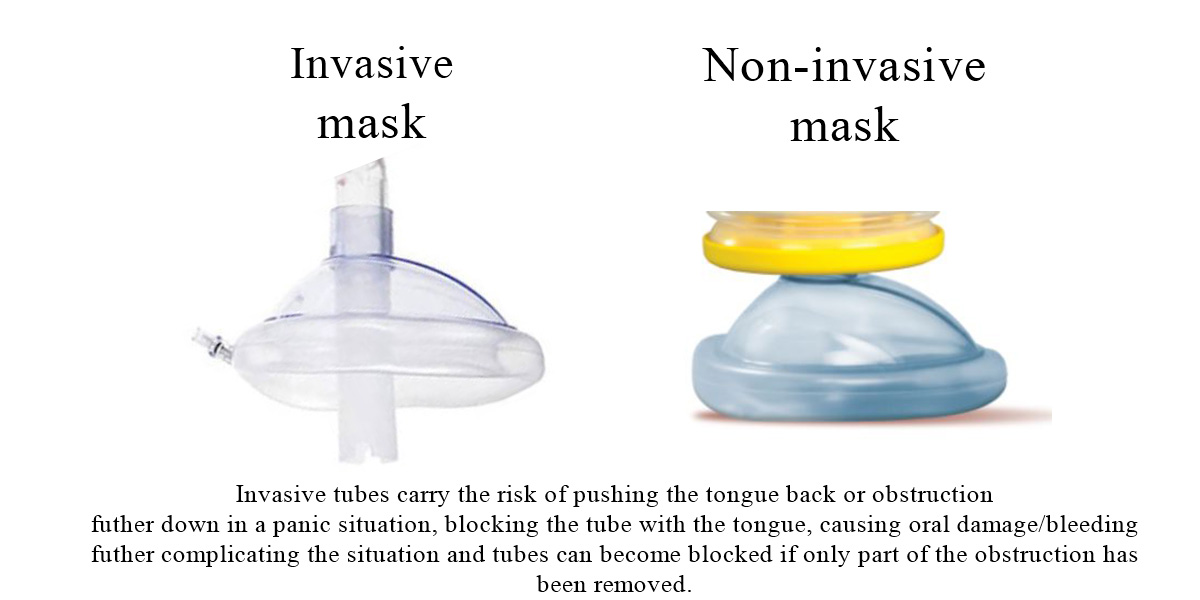 From the beginning LifeVac set out to make safety and ease of use paramount. Under going vigorous independent testing on durability, safety, environmental testing and effectiveness.
Now with over 120 lives saved around the world and multiple peer reviewed medical publications backing LifeVac, we are proud to say we are scientifically proven to be the safest and most effective airway clearance device in the world.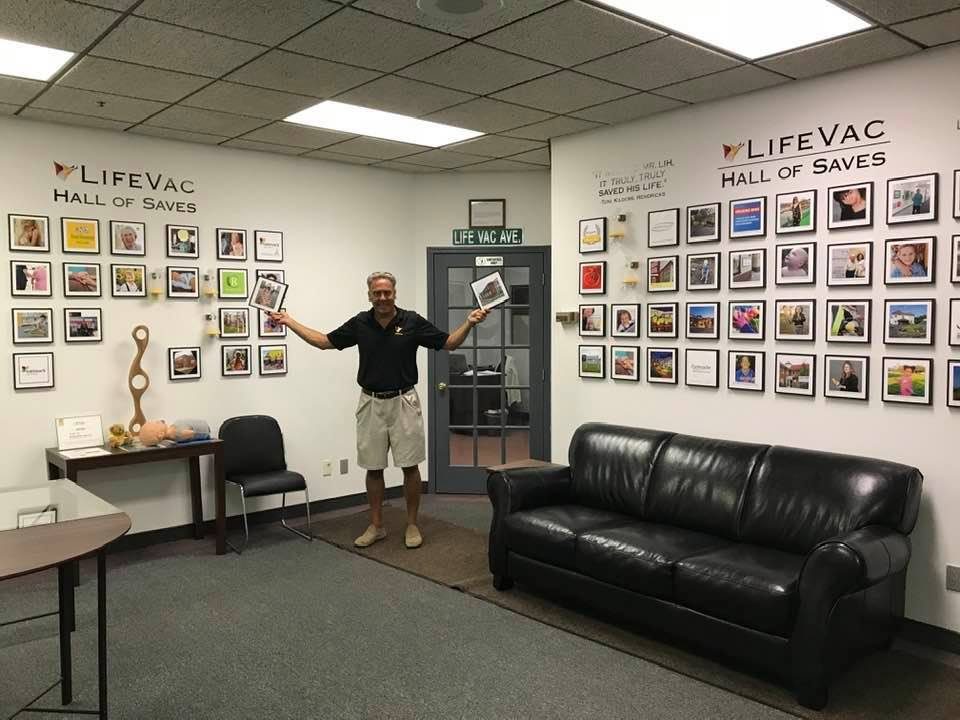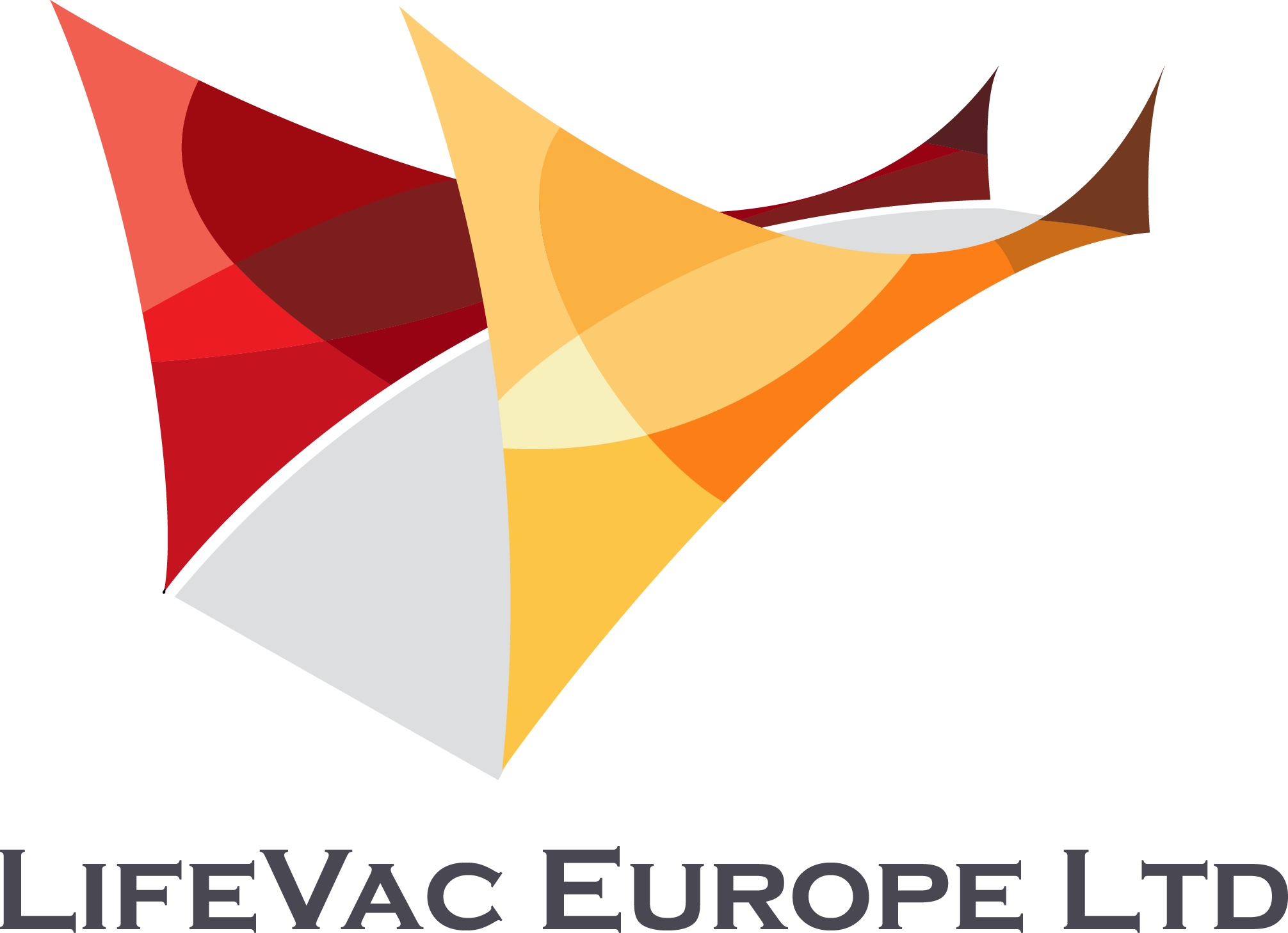 LifeVac Europe was set up in 2015 by Eric Banagan LifeVac Europe's MD, who is a close friend of Arthur Lih. Since 2015, together we have created worldwide awareness by making partnerships within most countries around the world. We now have "LifeVacers" who share the same passion such as LifeVac Spain, LifeVac Canada, LifeVac South East Europe, LifeVac Chile, LifeVac Polska, LifeVac UAE, LifeVac Australia, LifeVac Japan, LifeVac Taiwan, LifeVac Netherlands and LifeVac South Africa. With many more organisations joining every year who share the same passion – eradicating choking deaths.
Since LifeVac was invented, our long term goal has been to have non-invasive hand held suction devices implemented into BLS choking protocol, to raise the current 76% effectiveness to as close to 100% effective as possible. This will also give people such as wheelchair users an additional option when faced with a choking emergency.
Now there are multiple peer reviewed medical publications backing LifeVac's effectiveness, safety and ease of use, which no other airway clearance device has. This why LifeVac passes clinical evaluation by many EMS organisations, Healthcare providers, hospitals and many other sectors. When faced with other options, people may not know of LifeVac so they may think that they do not have a choice or there is no other option available. But as soon as they see LifeVac and our medical folder, they see how LifeVac sets the standard around the world.
The above are just a select few medical journals where independent studies, testing and lives saved have been peer reviewed and published.
One of our proudest moments in independent research on ACD's was a recent research study that was carried out in the medical school at the University of Warwick, UK. This was peer reviewed and published in Resuscitation Plus Medical Journal by Elsevier. This randomised crossover trial proved efficacy and usability of ACD's comparing LifeVac to abdominal thrusts, LifeVac to Dechoker (an invasive ACD) and Dechoker to abdominal thrusts. The link to this peer reviewed publication can be found here.
To summarise this study on effectiveness and usability from 90 randomised participants, the LifeVac ACD dislodged the obstruction 99% of the time with 82% being dislodged in under a minute, Dechoker ACD dislodged the obstruction 74% of the time with only 44% being dislodged in under a minute and the abdominal thrusts dislodged the obstruction 71% of the time with 66% being dislodged in under and minute.
Users felt more confident performing the abdominal thrusts than using ACD's, even though LifeVac was far superior than abdominal thrusts and Dechoker. But users felt more confident and easier to use the LifeVac ACD than the Dechoker ACD.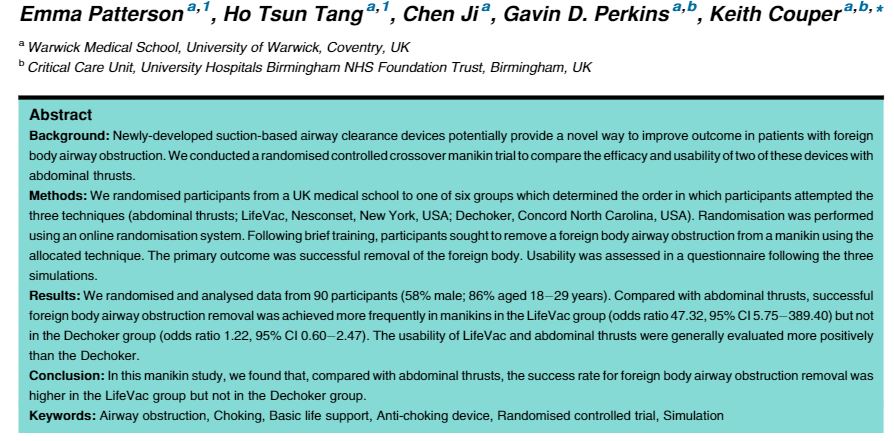 At this moment in time there is another research study underway, researching 90 plus usages of LifeVac for peer review and publication.
We do not have any involvement in this, but look forward to sharing the outcome when it has been published.
Even though LifeVac Europe work very closely with the UK Adult Care Sector, having worked with and equipped over 4700 care and nursing homes across the UK from small independent care homes to the largest care home providers such as HC-One, we also specialise in many sectors throughout the world, Hospitality, Health, EMS, Restaurants, Education, Industrial and many more where we are raising awareness and changing the guidance around choking.