LifeVac Saves Boy Who Choked at Thanksgiving Dinner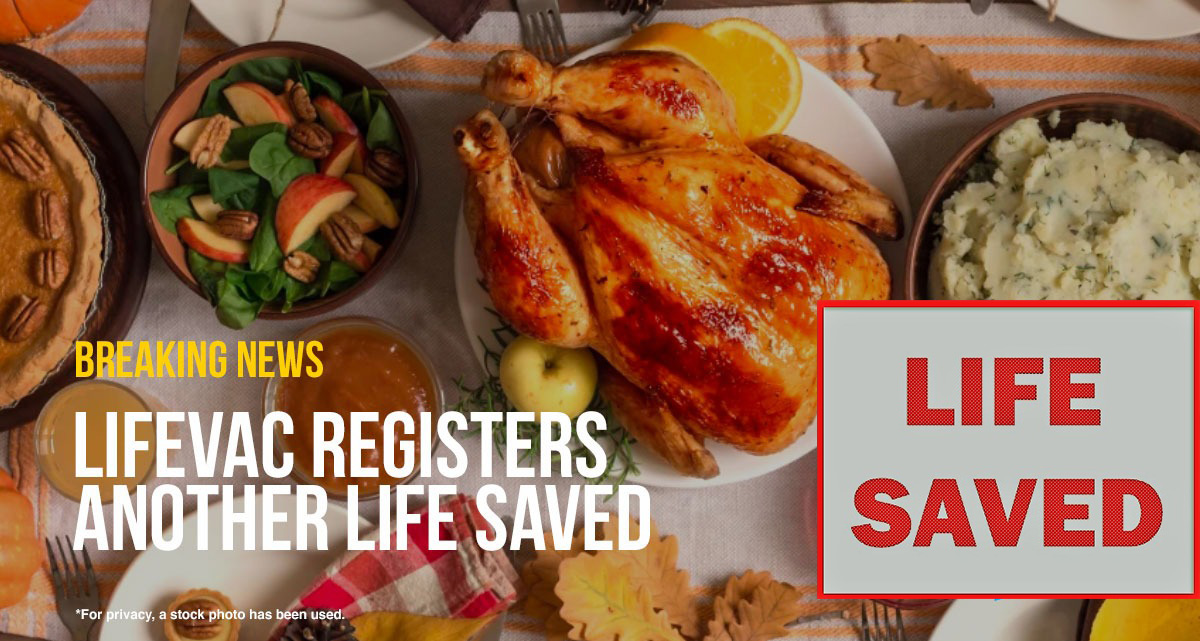 LifeVac is happy to announce another life saved.
On Thanksgiving day it was reported to us that a 6-year-old boy from Massachusetts choked on a piece of turkey. The child had a seizure and started choking on the turkey causing an airway obstruction. The LifeVac was used on the child while lying down. In the first place, push, pull motion the obstruction was dislodged clearing his airway.
"He was having a seizure while eating and was choking. Yes, LifeVac saved his life."
*USA