LifeVac Saves Little Girl with Genetic Disorder in a Choking Emergency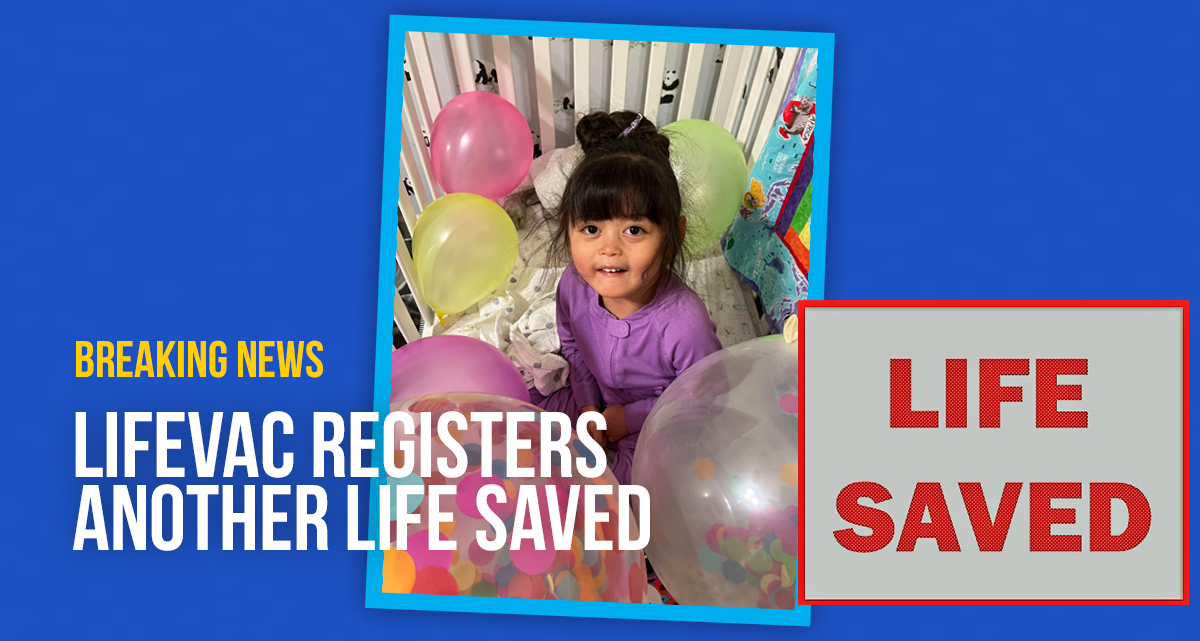 LifeVac are thrilled to share news of another life saved
A 4-year-old little girl with a genetic disorder choked on a rice cracker causing a full airway obstruction. Back blows were performed by the child's father but were unsuccessful at dislodging the obstruction.
Here is the testimonial from this precious little girl's father:
"Winnie has faced more obstacles in her four years of life than some face in their lifetime. She was born with a genetic disorder that has delayed her learning and hindered her physical abilities as well. One major issue derived from her disorder is a "floppy" airway, making it more difficult for her to breathe and swallow.
We began fostering her when she was less than a year old. She was a baby with intense medical needs, but her biological family had not even met her most basic needs. She was starved, and near death, when we first visited her at the hospital. It was love at first sight, and it has been a blessing to watch her grow into one of the happiest, sweetest children you could ever imagine. While she has been our daughter since the beginning, we officially adopted her in December of 2021.
Winnie has choked before, largely due to her compromised airway, but we have always been able to remove the lodged food in the past. This time, however, no other technique was working, and she was not breathing at all for close to 30 seconds. Amanda ran for the LifeVac, and the food was dislodged by its second use. We were then able to finger swipe the remaining debris, and you could immediately see the fear alleviate from Winnie's eyes as she began to breathe again.
The thought of our daughter surviving all her challenges in her life, only to choke to death right after her fourth birthday, is unfathomable, but we truly believe that would be the reality we'd be living with if we did not own a LifeVac. The people at LifeVac also sent us a replacement kit for free, and we have it ready again for the next emergency. We strongly recommend that every household own one of these life-saving products, especially if you have young kids or elderly adults in your home." – Father