On the 7th of December we were informed of our device saving it's 24th life.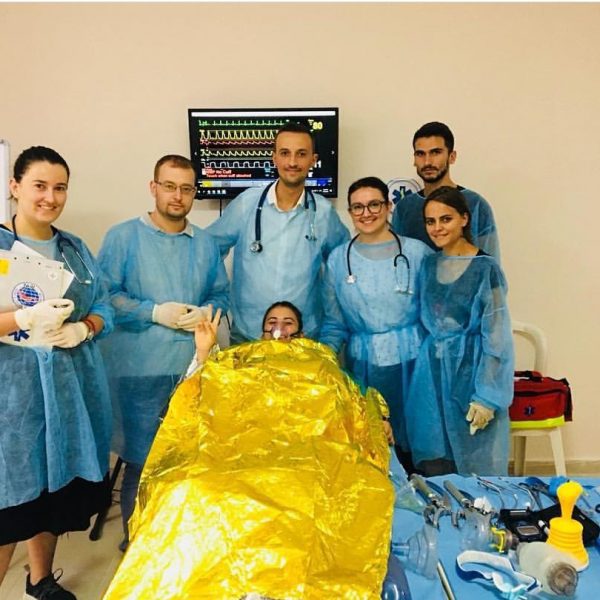 LifeVac Europe donated a number of LifeVac units to the Albanian Resuscitation Council so that they could review our medical device and use if needed.  On the 7th of December LifeVac was used by a member of the Albanian Resuscitation Council, Emanuel Rrengo (pictured below holding a LifeVac) to save a 69 year old gentleman's life who choked on a piece of pie. The abdominal thrusts we carried out first which failed, Emanuel then used LifeVac on the conscious man and dislodged the food bolus saving the gentleman's life.
Matthew from LifeVac Europe commented "This more great news of another life saved by LifeVac, this time by a respected resuscitation council that believe in change. We hope other resuscitation councils who promote continuous improvement will start to take more notice and trial LifeVac so that non invasive suction can be implemented into BLS choking protocol in 2020. This will raise the current 70% effectiveness of BLS choking protocol to as close to 100% effective as possible, saving thousands of lives each year. We welcome any additional independent studies or trials to compliment the ones that have already been published".
LifeVac has now saved lives in the USA, UK, Spain, Greece, Canada and Albania when BLS has failed.