LifeVac® Registers Another Life Saved
It was reported to us, that LifeVac® was used again in the UK care sector. This time in a nursing home situated in London.
An 86-Year-Old male resident was enjoying his meal when food became lodged in his airway. The food caused a full airway obstruction.
Staff acted quickly and accordingly delivering back blows. Unfortunately these attempts could not dislodge the obstruction. The resident could not receive the abdominal thrusts, due to being wheelchair user.
Staff quickly grabbed their LifeVac® device from the wall mounted box. LifeVac® was applied while the resident was in a sitting position. On the 5th Place-Push-Pull®, LifeVac® dislodged the food saving the gentleman's life.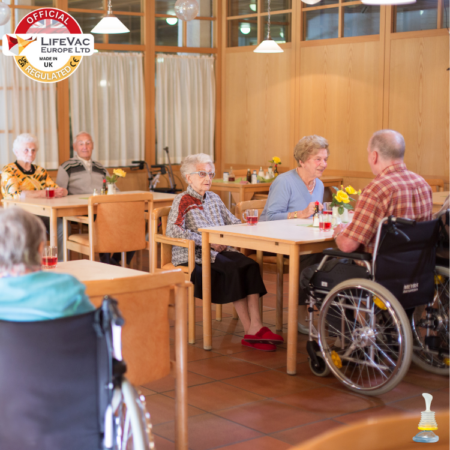 Matthew Banagan, Sales & Marketing Director, UK and EMEA, commented: "This is brilliant news to news to receive. We have helped save hundreds of lives within care and nursing homes in a choking emergency. This is the first life saved within this specific care group in the UK."