Sadly, as we work with so many care providers across the UK and have so many care home suppliers who help us raise awareness and equip care homes all over the UK, we don't always have time to promote everyone who we work with in the Adult Care Sector. There are so many out there that we only find out about them, when they have saved a life within their group!
But today we are proud to share news that the National Care Group have delivered a group roll out of LifeVac across of their sites, raising the standards of care and demonstrating how serious they take health and safety.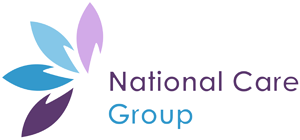 "Our vision and mission are to be the best and most trusted care and support provider in the UK. By putting our values of passion, empowerment, respect and collaboration into practice every day, we help people maximise their potential in any way we can.
We are passionate about making a positive difference to the lives of the people we support, and work hard to empower them to exceed their potential. No matter what disability they have or the challenges they face, we ensure that they are always shown the respect they deserve, to help them live as independently as possible.
Everyone in the National Care Group team works tirelessly to ensure that there is a focus on unlocking the potential of the people we support and those working within our organisation. All of our teams work with passion, commitment and transparency and have many years' experience of working in the care sector".

The National Care Group provide support for  people with complex additional needs arising from their learning disability, mental health or an acquired brain injury.