A mother saves her 1-year old girl in a choking emergency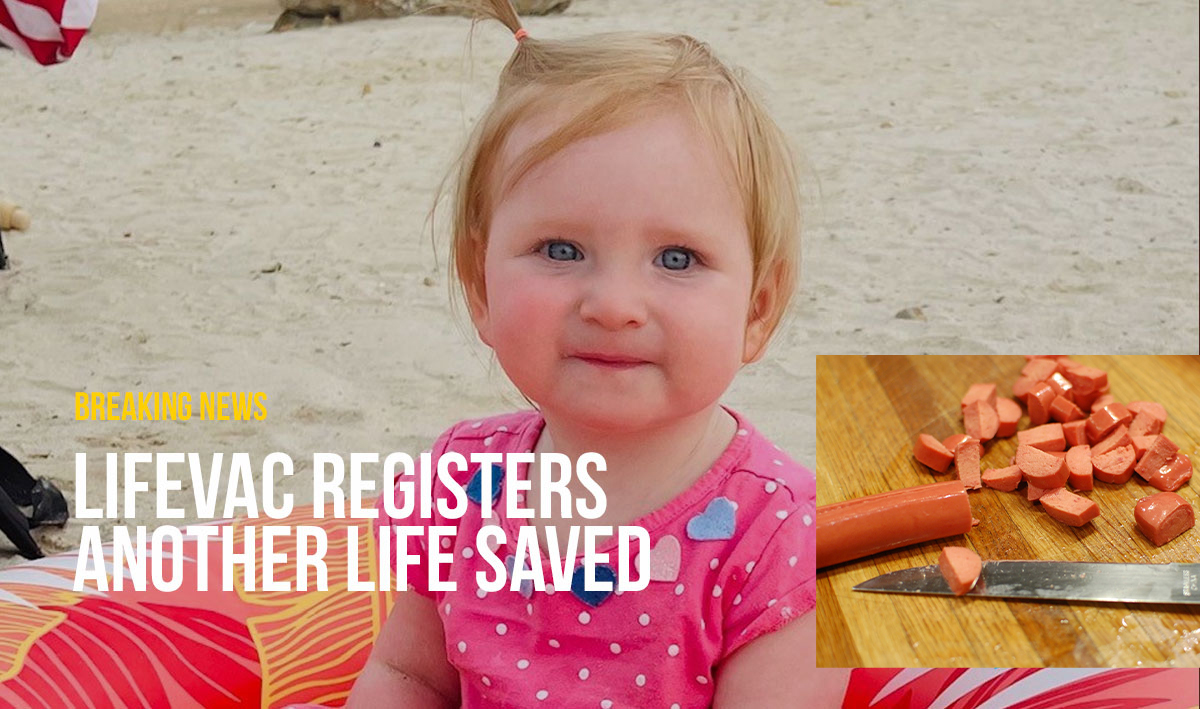 The team at LifeVac are extremely proud to share wonderful news of another precious life saved in a choking emergency. This time a 1-year old little girl who choked on a hot dog.
Below is the little girls mother's testimonial,
The choking experts at LifeVac would like to encourage parents and carers to visit our "about choking section" to learn more about choking dangers for children and community.