LifeVac Europe are proud to share news of another life saved in a choking emergency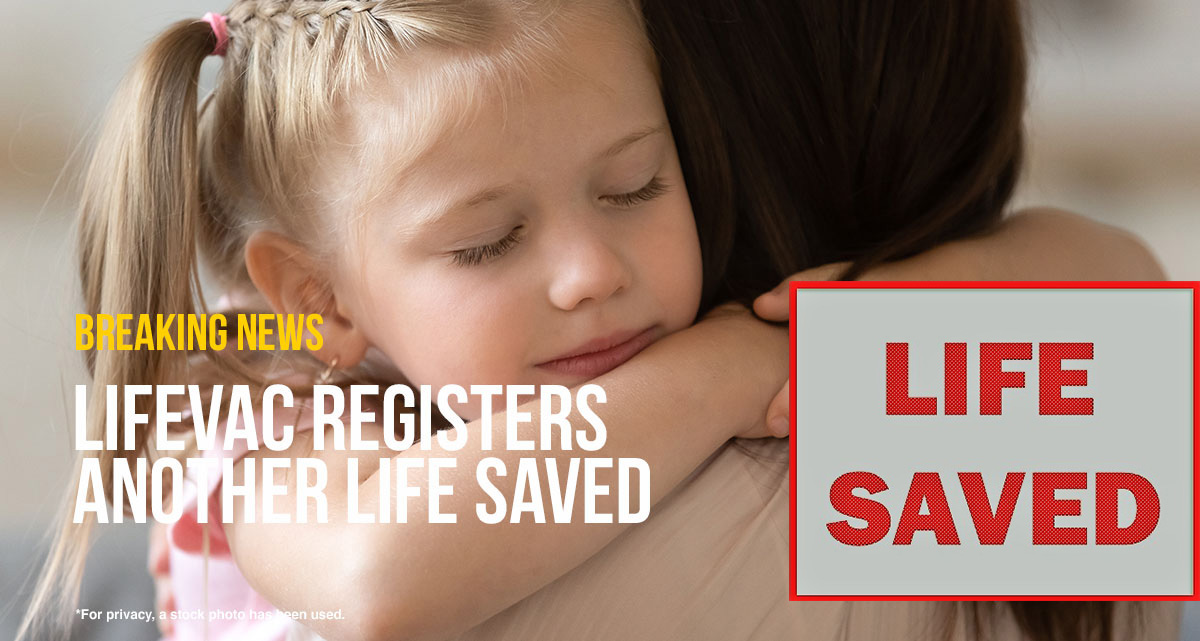 We are happy to share the news that another child has been saved with the LifeVac device. It has been reported to us that on October 1st an 8-year-old girl choked on a sandwich. The parent attempted choking rescue procedures but this was unsuccessful in removing the sandwich blocking the child's airway.
LifeVac was then applied by the parent, which dislodge the obstruction. We are very thankful this family was gifted a LifeVac.
"Item was dislodged the second time we used it, thankfully" "It 100% saved my child".