LifeVac Saves 7-Year-Old Girl Who Choked on a Marble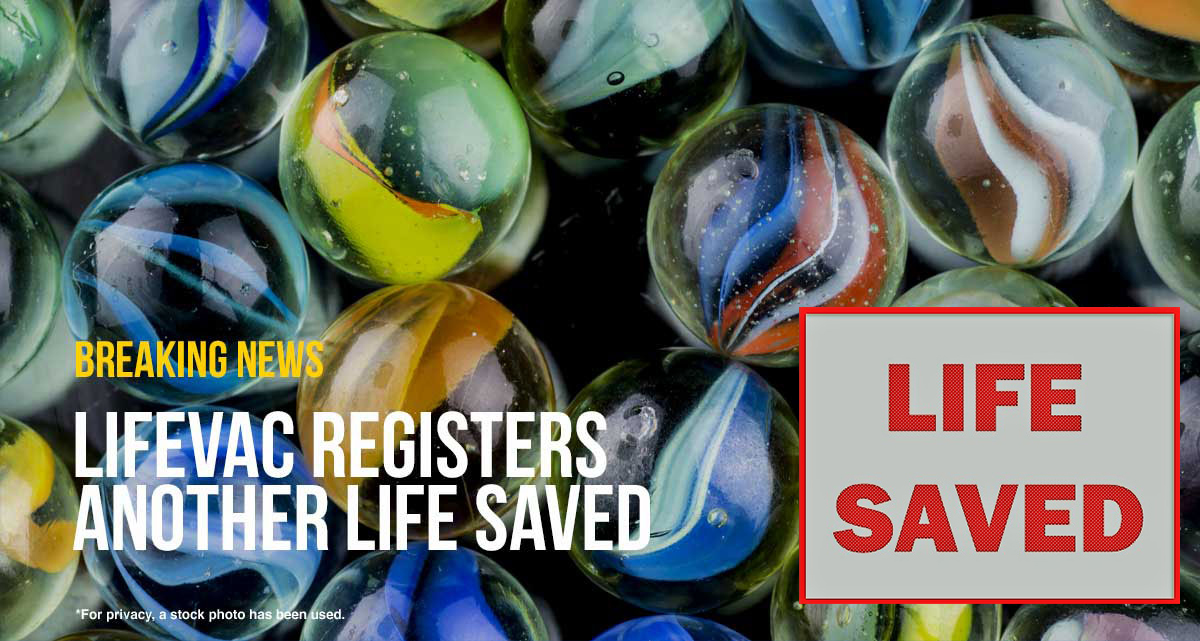 LifeVac announces another life saved!
It has been reported to us that on December 9th, a 7-year-old little girl in Hawaii began choking. The child choked on a marble causing her airway to become obstructed. LifeVac was used immediately by the child's parent and on the second attempt, her airway was cleared. She was taken to the hospital for a full evaluation, observed overnight, and released the next day with a clean bill of health!
We are so thankful this family was recommended our product by a friend who works in a hospital.