LifeVac Saves 8-Month-Old Girl in a Choking Emergency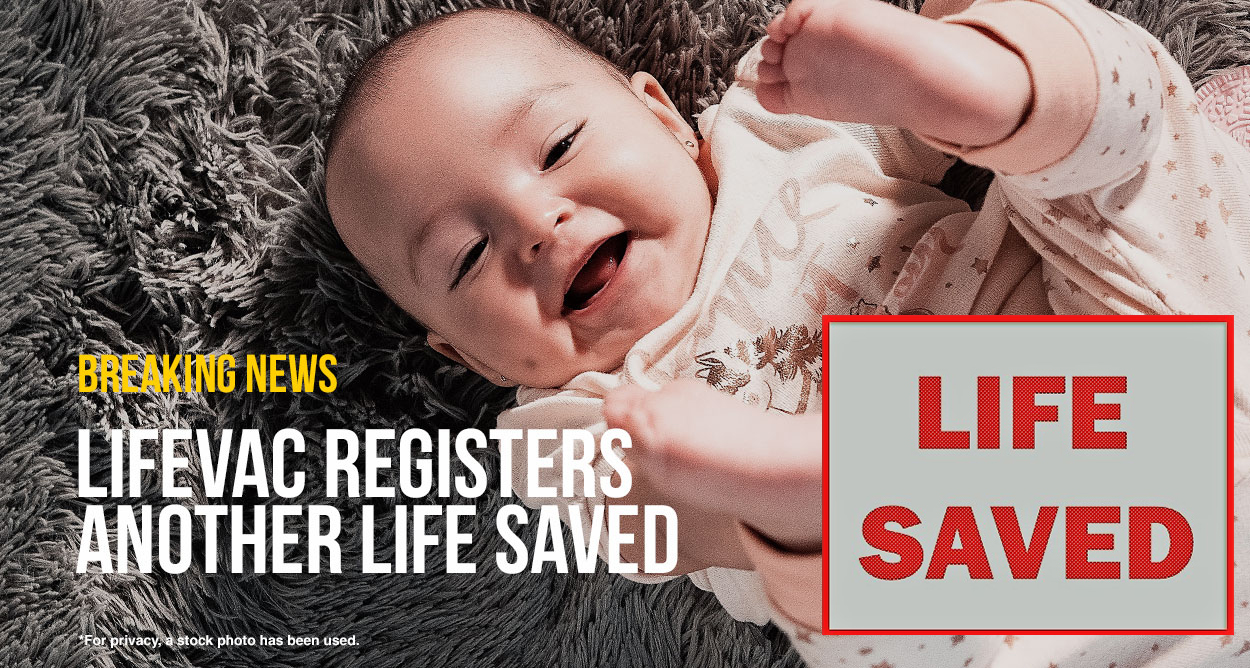 LifeVac is delighted to announce another life saved
It has been reported to us that on December 31st an 8-month-old baby girl choked on mashed bananas. The parent performed back slaps but unfortunately, the first aid protocol was unsuccessful. The child was placed on her back and LifeVac was used. On the first place, push-pull motion the obstruction was dislodged.
"My 8-month-old daughter was eating mashed banana then got choked. I tried to hit her back but didn't come out. I kept the LifeVac near the high chair so could use it right away. Maybe about 30 seconds but I felt like forever." – Mother
This little girl is the 125th child saved on the last day of 2021! We are blessed to be able to aid in saving a child's life.
*USA