Elderly Woman Saved With LifeVac in a Choking Emergency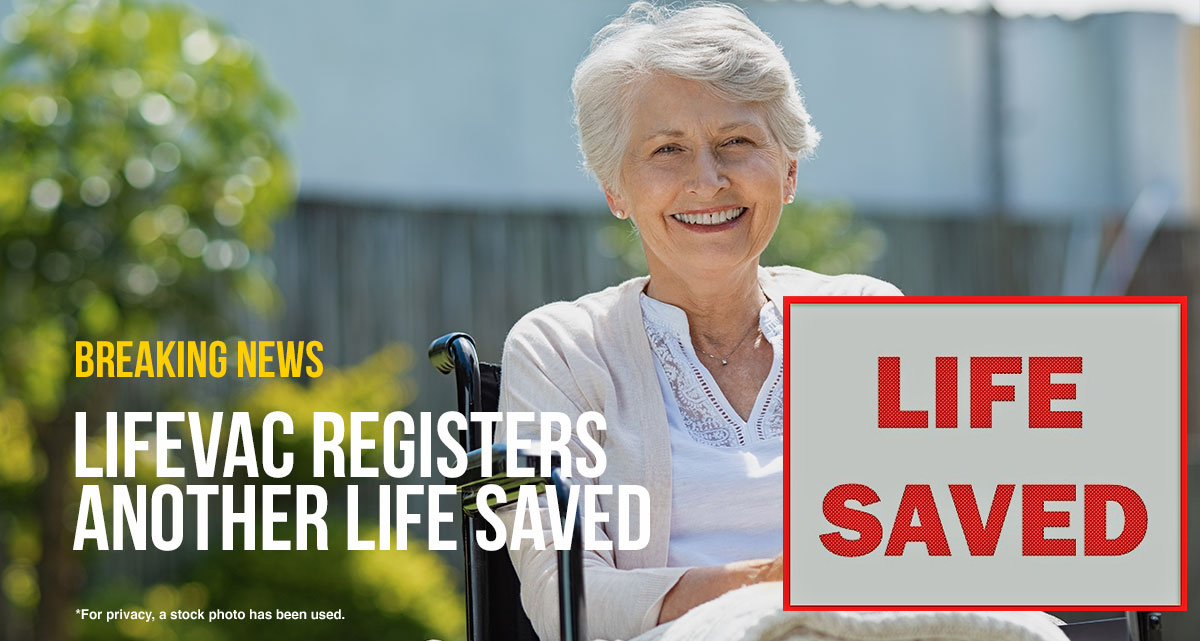 LifeVac are thrilled to share news of another life saved
An elderly woman in a wheelchair was saved by a Good Samaritan at Sea World in San Diego. The family was vacationing and that day they took the LifeVac with them in the stroller. As they were walking by the picnic area, they noticed a woman yelling for help (caretaker). A woman was choking on a hot dog causing a complete airway obstruction.
Another good Samaritan was trying to help by performing the abdominal thrusts but their attempts were unsuccessful. This amazing family grabbed their LifeVac and used it 2 times dislodging the hot dog from the woman's airway. Her life was saved by a family that purchased LifeVac to protect their three young children.
They are true heroes and what an example of kindness in this world today! We thank you for saving this woman's life.