LifeVac Saves Life within Akari Care in a Choking Emergency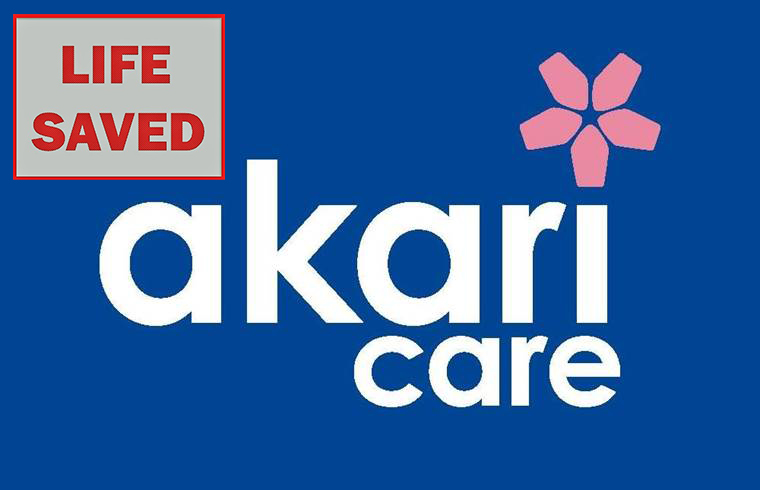 LifeVac are proud to share news of another life saved within the UK care sector
LifeVac Europe are thrilled to share that we helped save yet another life in the UK care sector, this time within Akari Care.
An elderly female wheelchair user came into difficulty while enjoying her dinner. Food had become lodged in her airway within a split second, creating a partial airway obstruction.
Staff acted quickly and accordingly following BLS first aid protocol, unfortunately first aid choking protocols failed to dislodge the partial airway obstruction.
A nurse deployed their LifeVac airway clearance device and within seconds, on the second Place – Push – Pull, LifeVac dislodged the obstruction. The quick thinking action of everyone involved, saved the female residents life when all else failed.
"Successful removal, great piece of medical equipment" – Nurse