LifeVac Used to save Man with Kennedy's Disease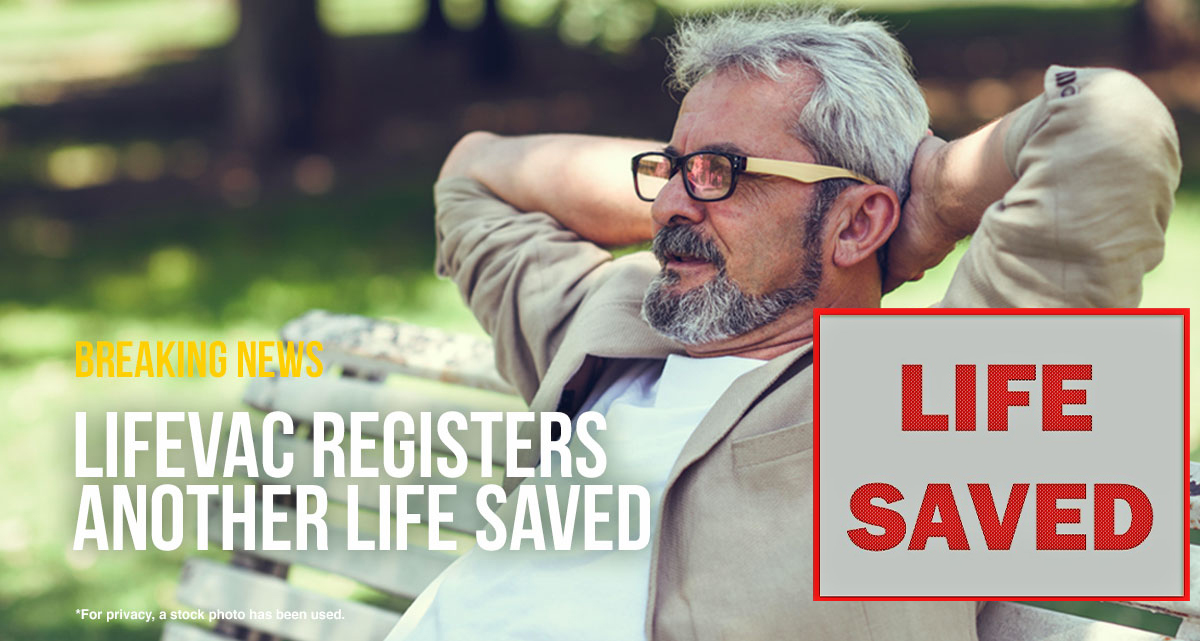 LifeVac are overjoyed to announce another life saved
A 64-year-old male with Kennedy's disease choked on a sandwich. The food caused a full airway obstruction. His wife performed the abdominal thrusts, but was unsuccessful in dislodging the sandwich. On the 1st Place, Push, Pull motion of their LifeVac device, the obstruction was dislodged saving his life. Thankfully their daughter bought a LifeVac for her parents as they watch their 17-month-old grandchild.
"He immediately stopped choking" – Wife
Kennedy's disease is a rare inherited neuromuscular disorder that causes progressive weakening and wasting of the muscles, particularly the arms and legs. Other major symptoms include severe cramps and problems with speech and swallowing. The disease progresses slowly, and life expectancy is usually normal.