LifeVac Saves 57-Year-Old Lady in a Choking Emergency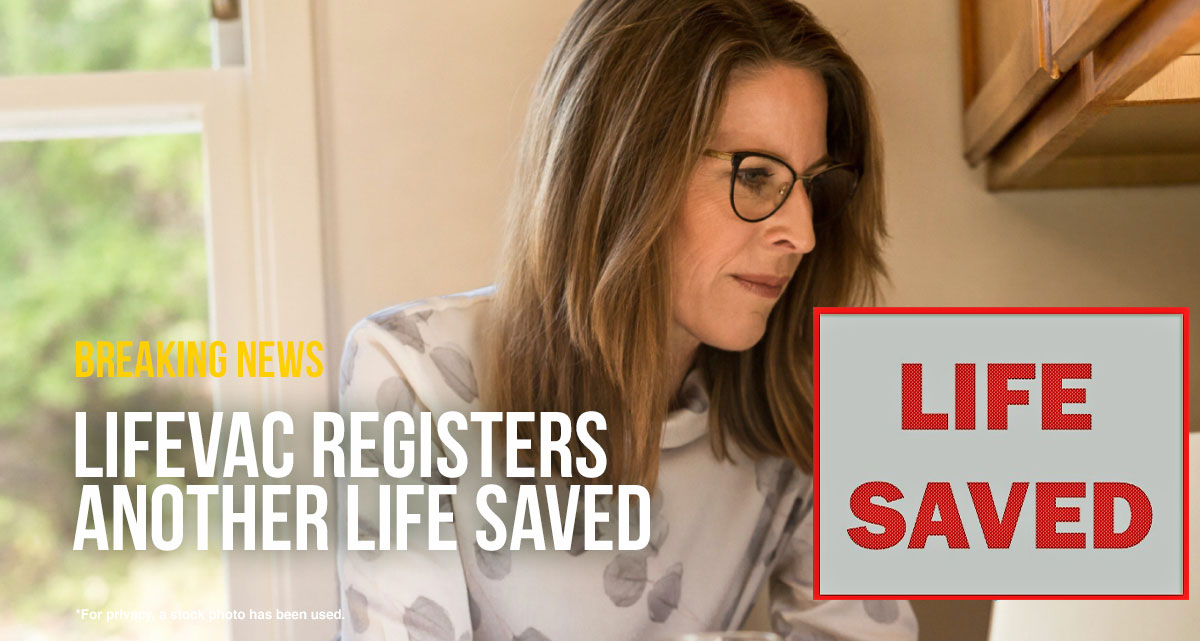 LifeVac are delighted to share news of another life saved
We have received news that a 57-year-old woman with Huntington's Disease choked on a meatball. The food caused a full blockage of her airway. Abdominal thrusts were performed by her husband but she is quite frail and they were unsuccessful in dislodging the airway obstruction. LifeVac was then deployed and on the 2nd application, the full airway obstruction was removed.
"This is the second severe choking incident my wife experienced. Thankfully we have a LifeVac, it definitely saved her life."
Huntington's disease is a condition that stops parts of the brain working properly over time. It's passed on (inherited) from a person's parents. It gets gradually worse over time and is usually fatal after a period of up to 20 years. As Huntington's progresses muscles in the face and throat become weaker. This can lead to problems with swallowing as muscles in the face and throat are used to chew food, hold food and drink in the mouth, pass food and drink to the back of the throat, and then down the throat to swallow.