LifeVac® Registers Another Life Saved
It was reported to us, that LifeVac® was used again in the UK care sector. This time in a care home situated in Scotland.
A 100-Year-Old female resident was enjoying her dinner, when a piece of beef became lodged in her airway. The piece of beef quickly caused a full airway obstruction.
Staff acted quickly and accordingly delivering first aid BLS choking protocol. Unfortunately these attempts could not dislodge the obstruction.
Staff quickly grabbed their LifeVac® device from the wall mounted box. LifeVac® was applied while the resident was in a sitting position. On the 3rd Place-Push-Pull®, LifeVac® dislodged the piece of beef, saving the choking casualties life.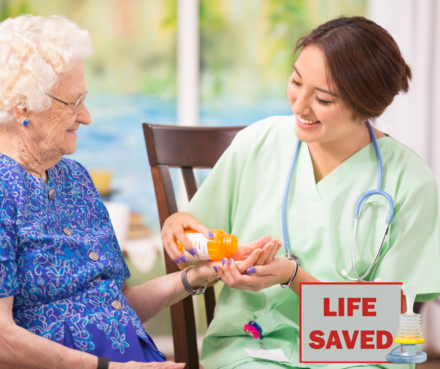 Matthew Banagan, Sales & Marketing Director ~ LifeVac Europe, commented: "This is wonderful news to receive! We have now helped save over 518 lives in a choking emergency. All when first aid BLS choking protocol has failed or could not be performed. Knowing we are making such a huge impact on one of the leading causes of accidental death in adults over the age of 65…choking, is a brilliant feeling."