THE LIFEVAC REGULATED MEDICAL DEVICE IS THE ORIGINAL CHOKING RESCUE DEVICE® THAT SAVES LIVES. PROTECT YOUR LOVED ONES TODAY

Each photo in the Hall of Saves is an actual life saved by LifeVac®. This is our proudest accomplishment in our mission to end choking deaths. Hundreds of children and adults saved by LifeVac® when all else failed or could not be performed in a choking emergency.
REPORT A LIFE SAVED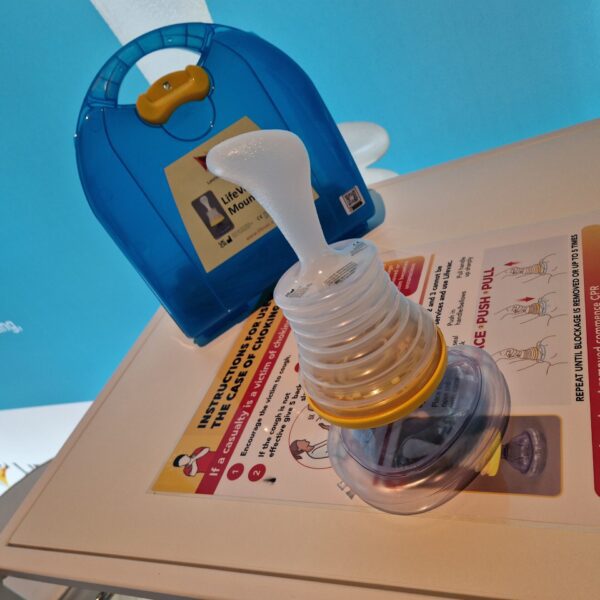 Why choose LifeVac® to protect the people you care for in a choking emergency?
When First Aid and all other methods fail in a choking emergency LifeVac® saves lives.
LifeVac® is the ONLY airway clearance device® with the backing of multiple peer reviewed medical publications on lives saved, independent testing, safety, effectiveness and ease of use. We are proud to say that we have been medically proven to be the safest, most effective and easiest to use airway clearance device® in the world. This may not mean much to the average person, but in the medical field this is extremely important as it is very dangerous to use something in an emergency that might not work in the time of need.
Our airway clearance device® and anti-choking device® is FDA, MHRA, registered and CE marked, LifeVac® is approved for use within all countries sold.
We are the leaders in airway clearance device® technology, being the only ACD® with peer reviewed medical publications, independent medical testing and medical abstracts proving safety, effectiveness, usability and lives saved.
LifeVac® is simple, effective, non-invasive and most importantly safe to use. The team at LifeVac® are experts on choking and we have spent years studying choking and helping people save lives when First Aid  BLS Choking protocol fails.
Choking can
kill
in less than
10 minutes
Time is of the essence when somebody begins to choke
The UK currently has an 8 minute target time for an ambulance to reach an incident.
4 – 6 minutes of oxygen starvation means brain damage is possible.
6 – 10 minutes of oxygen starvation means brain damage is probable.
Over 10 minutes of oxygen starvation means the victim is likely to die.
Many people around the world cannot receive conventional treatment for choking due to pregnancy, disability, age, or obesity.
Every second counts.
Parents, Grandparents, Caregivers, and EMS are the heros that save lives and they choose LifeVac®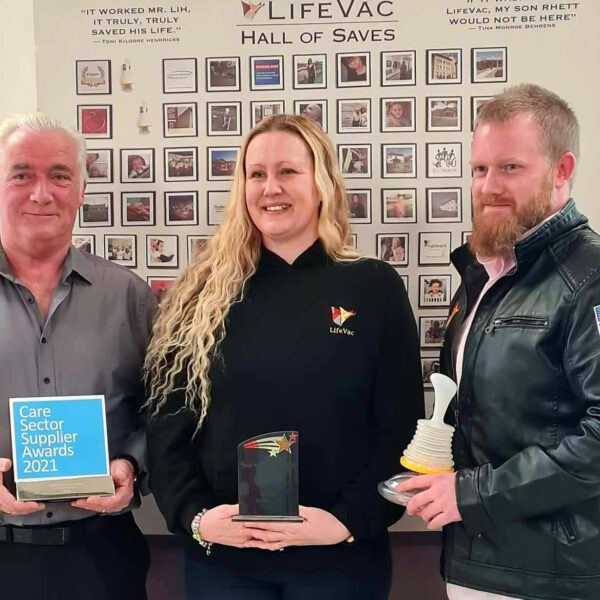 About LifeVac®
LifeVac Europe® are the manufacturers of LifeVac® for the UK, Europe, Middle East and Africa. The family of people behind LifeVac® are committed to one thing – saving lives. Our people work closely with our customers to support them when they need it – whilst providing advice and guidance for those wanting to know what they can do to reduce the risk of choking.
How the airway clearance®, anti-choking device® works
LifeVac® has two sonic welded discs for interchangeable sized masks, as one size will not "fit all" and a one-way valve system which means when applied no air can be forced through the interchangeable sized masks. LifeVac's® non-invasive design means no tubes can push the tongue back or obstruct further down in a panic situation. This also means no tubes can become blocked rendering the device useless if only part of the obstruction has been removed.