The team at LifeVac Europe are very proud to share wonderful news of LifeVac saving another life in the adult care sector, thanks to quick thinking nurses.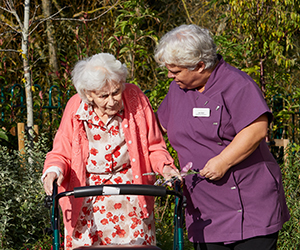 LifeVac Europe were informed that we have saved our first life within the Caring Homes Group when an elderly resident began to choke.
The Caring Homes Group delivered a group roll out to provide extra an measure for the wonderful people they care for in a choking emergency in 2018.
A few weeks ago, the training that was delivered to the Caring Homes Group in 2018 "kicked in" when an elderly resident with dementia started to choke during meal time, which became a full airway obstruction. Staff acted quickly delivering BLS protocol which unfortunately failed to dislodge the obstruction. They quickly used LifeVac and dislodged the food from the residents airway on the first application saving their life.