How LifeVac saves lives in a choking emergency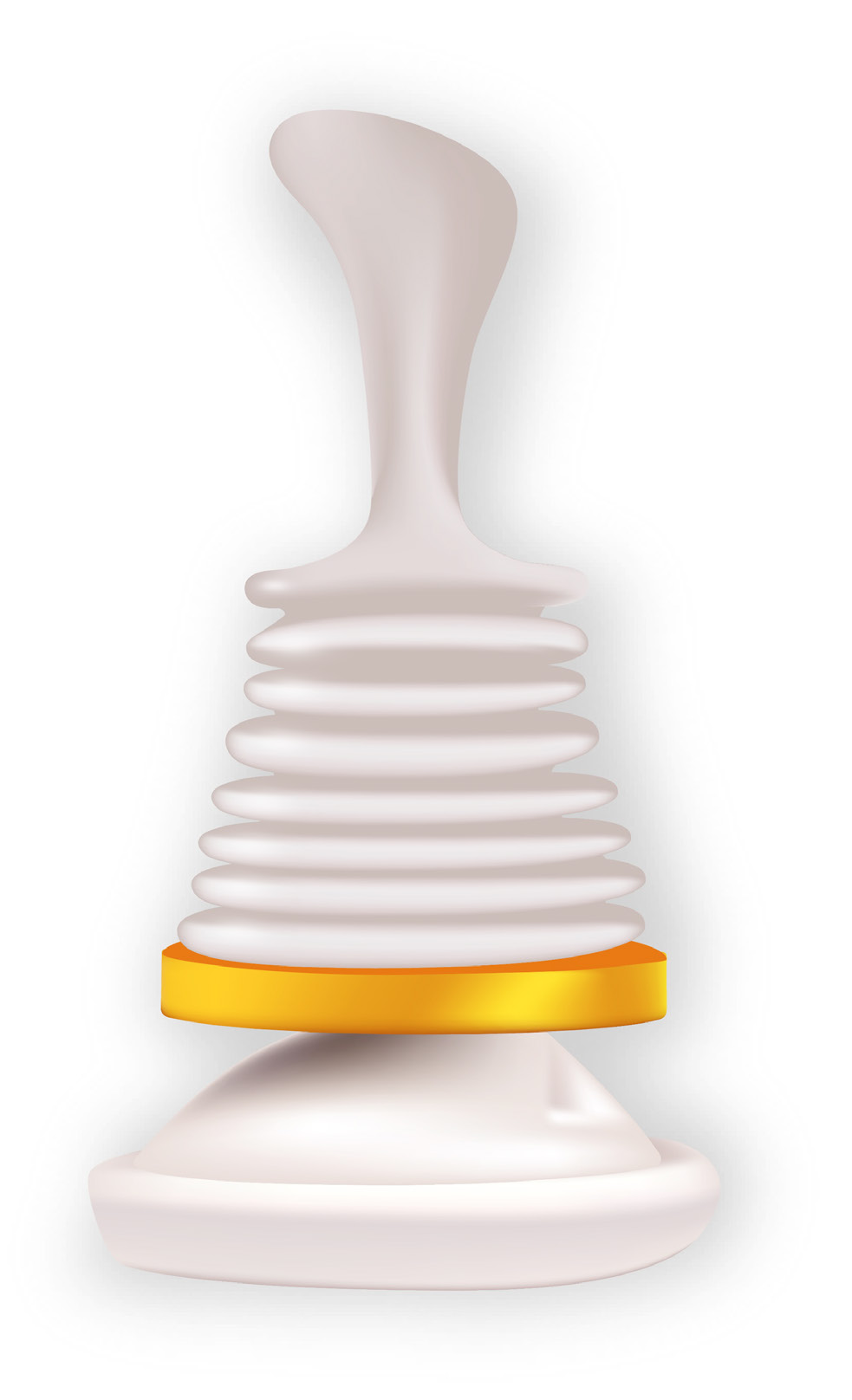 LifeVac is a non-invasive portable airway clearance device, to be used when BLS choking protocol fails.
The LifeVac device has two sonic welded discs for interchangeable sized masks and a one way valve system. This means when applied no air can be forced through the interchangeable sized masks, but when pulled generates over 326 mm Hg of suction, safely and effectively dislodging an obstruction of the upper airway.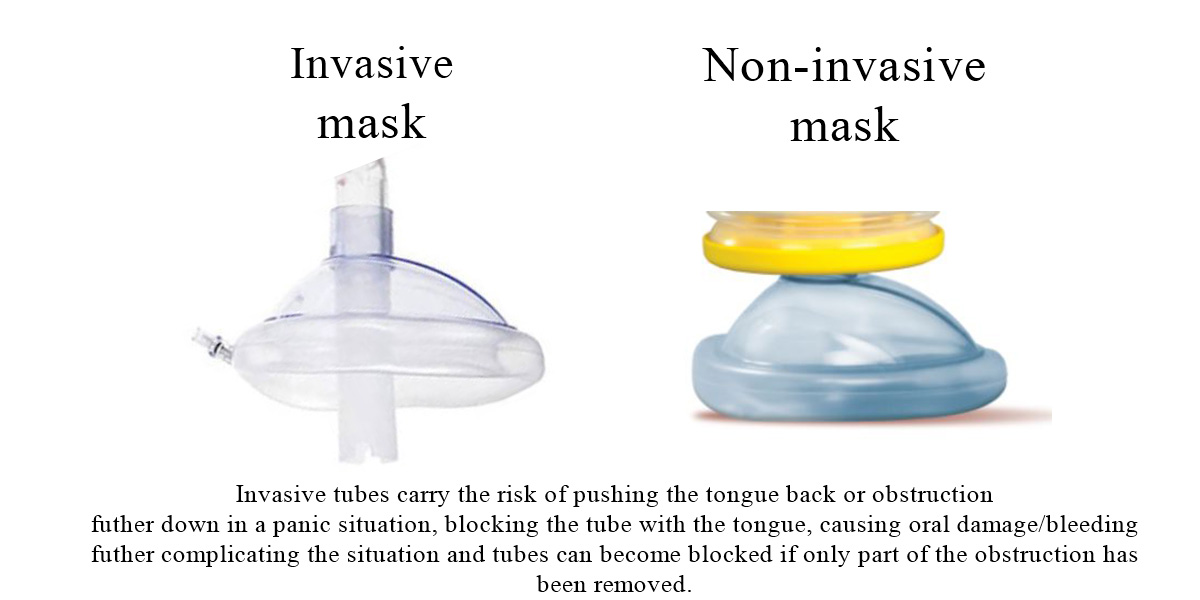 Being non-invasive means that there is no risk of pushing the tongue or obstruction further back in a panic situation. There are no tubes protruding from the mask that could cause oral damage such as tearing of the lingual frenulum.
LifeVac can be used on someone who is sitting, standing or laying down, it can also be self applied.
As well as independent laboratory testing to prove safety and effectiveness, LifeVac is backed by multiple peer reviewed medical publications on lives saved, effectiveness and comparisons against other airway clearance devices.
LifeVac has dislodged full and partial airway obstructions ranging from milk and sputum to meat, grapes, toys and coins. We have been privileged to have saved over 153 lives in a choking emergency ranging in ages from 3 months old to 97 years of age.
In the UK we have built an amazing reputation within the Adult Care Sector where LifeVac Europe is the "go to" company to support care and nursing home providers in a choking emergency. We are honoured to have worked with and equipped over 5,000 care and nursing homes across the UK from small independent care providers to the largest care home provider HC-One.
How we support our customers from the very first step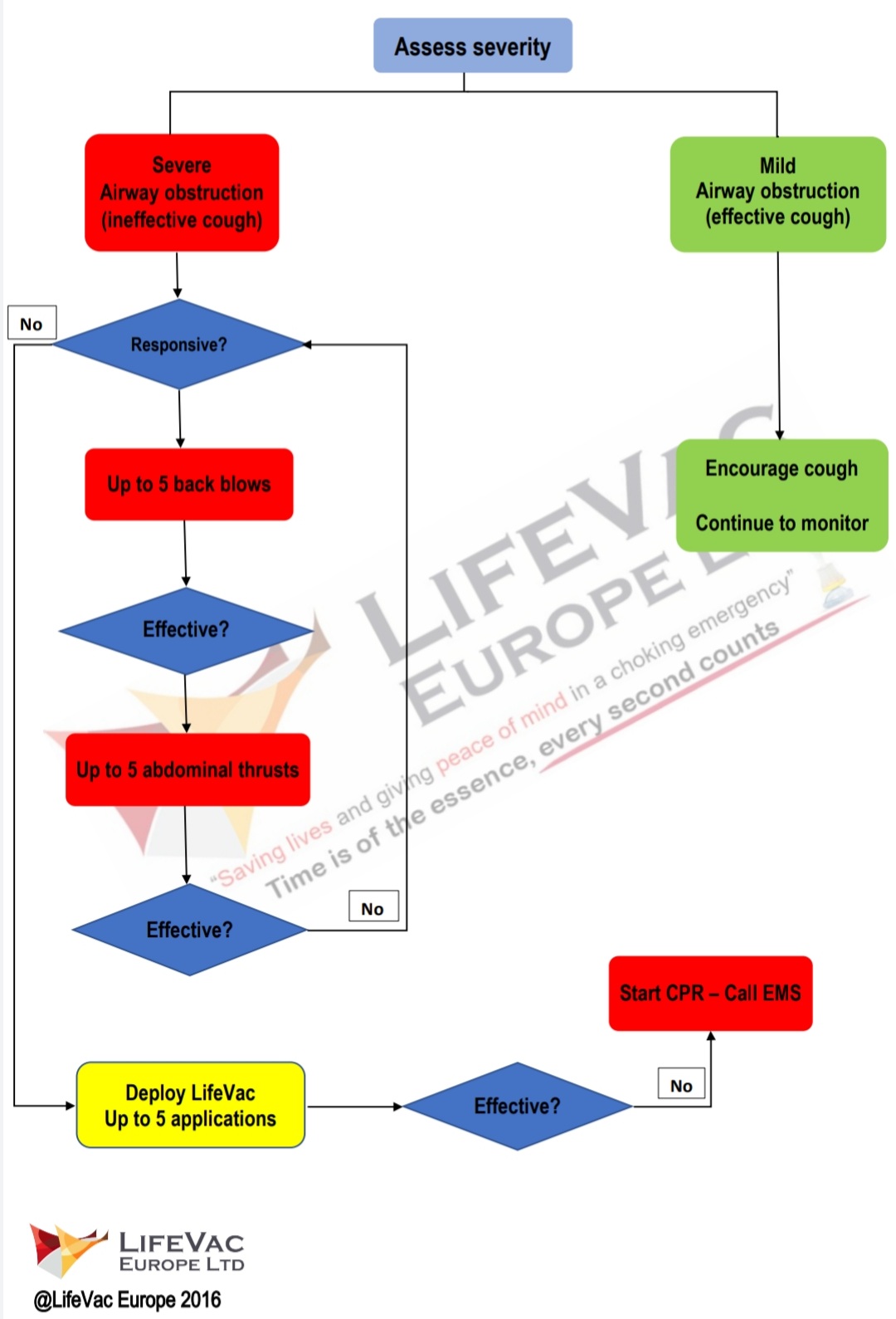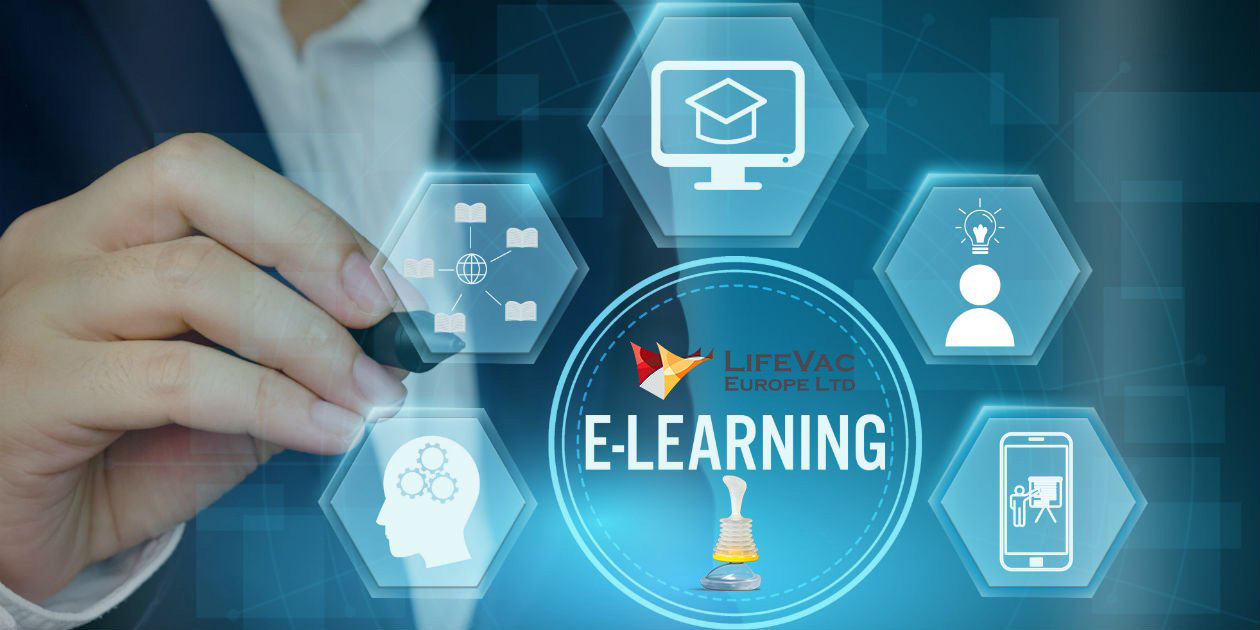 We help our customers with implementation of LifeVac in many ways from risk assessments to training.
We offer different types of training to suit everyone's needs from face to face training, train the trainer training and e-learning training. Every LifeVac also comes with detailed instructions and an easy to scan QR code which takes every end user directly to a free training video which explains when and how to use LifeVac on someone who is sitting, laying down and standing.
Our popular e-learning module covers choking prevention, how to recognise choking, different types of choking, case studies, device overview (video and literature), when and how to use LifeVac (video and literature), which is then followed by a passing grade competency test. Every student upon passing and completion receives a certificate. This module cab be found in our  "About" menu within the training sub menu
When a LifeVac is used we also replace them free of charge, a LifeVac usage can be reported to us via the feedback card that comes with every LifeVac kit or directly via our website on the report a usage tab.
To help customers with cost we also offer three different variations of LifeVac, each one comes with a practice mask so people can "get the feel" of their device before having to use it in a choking emergency.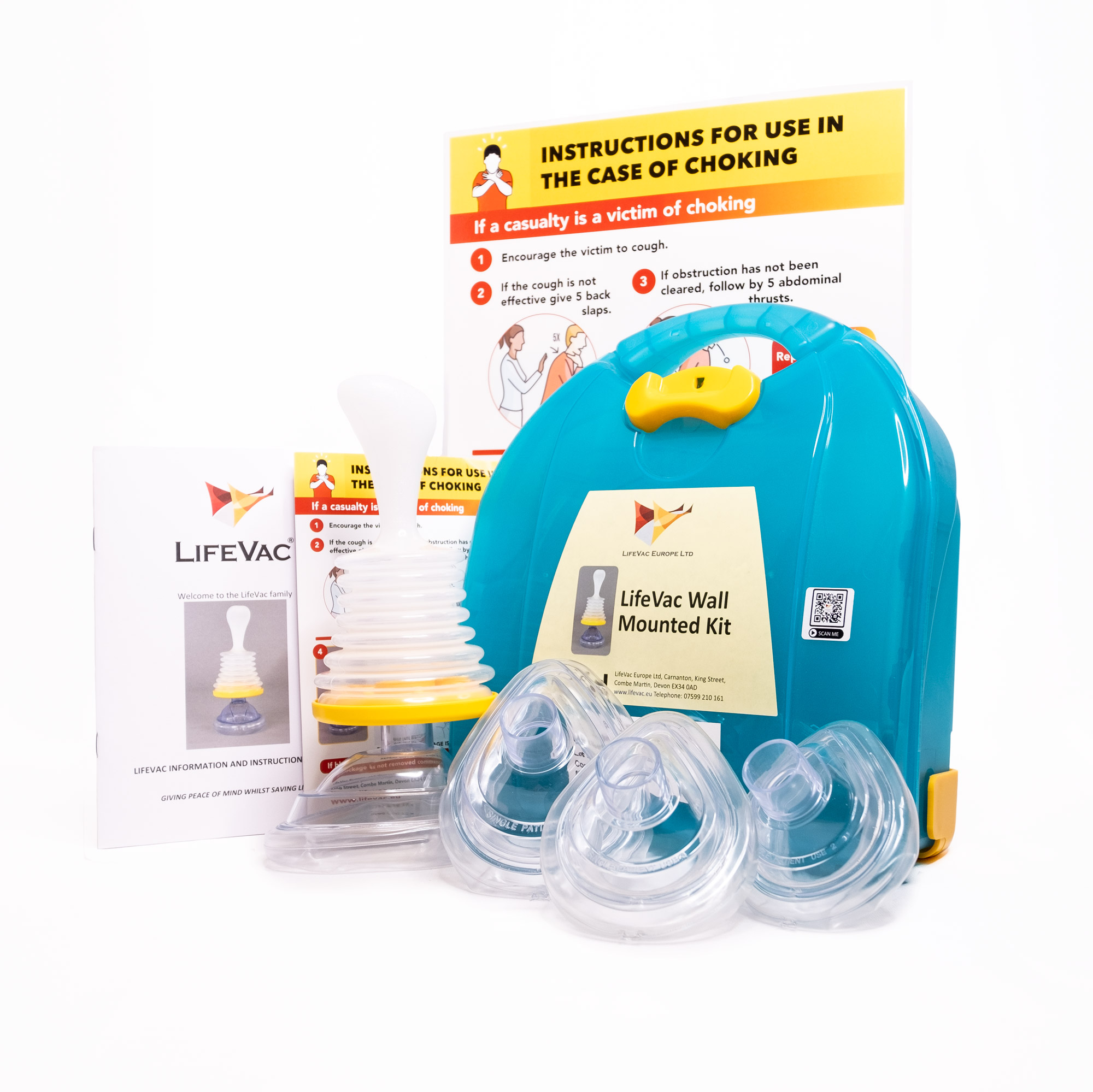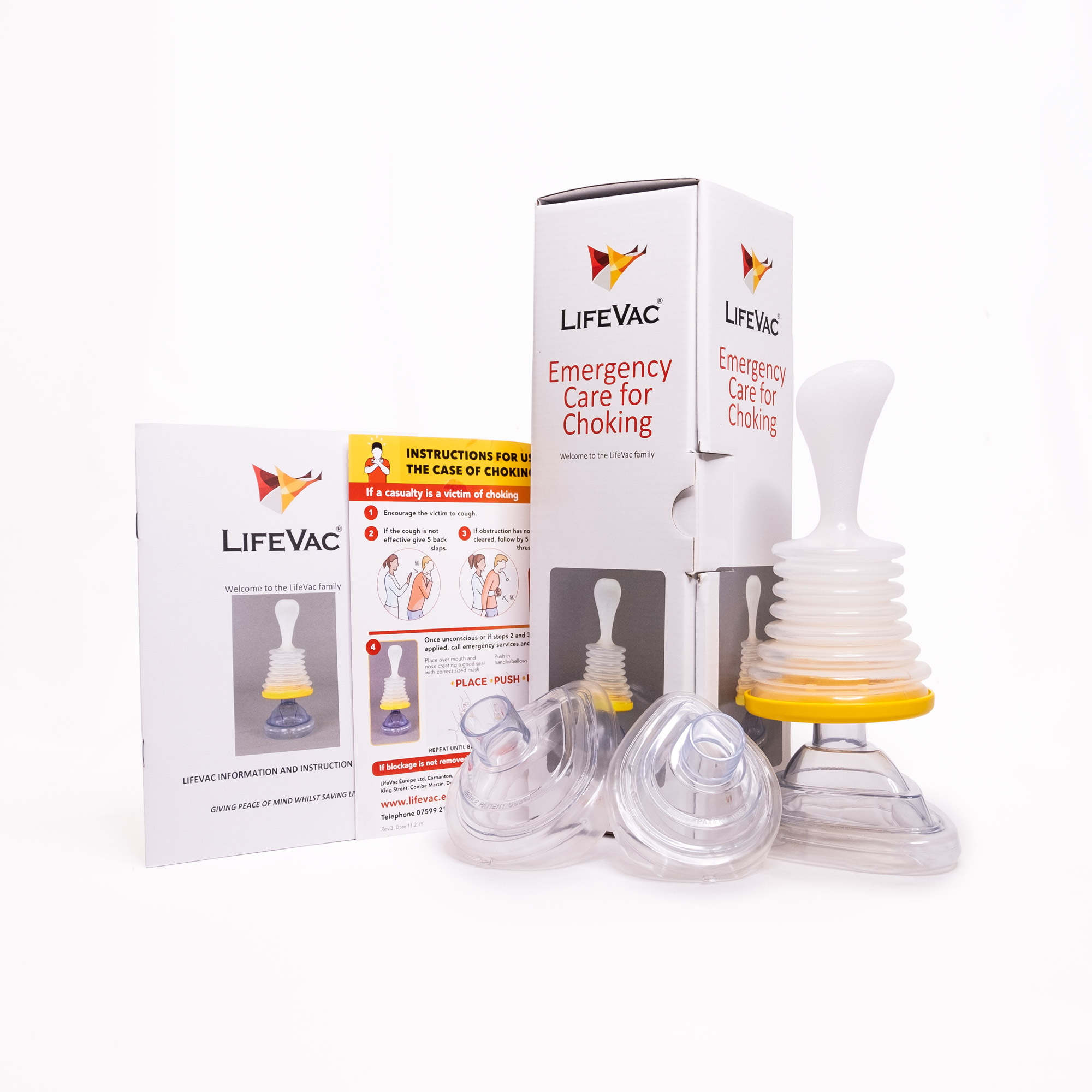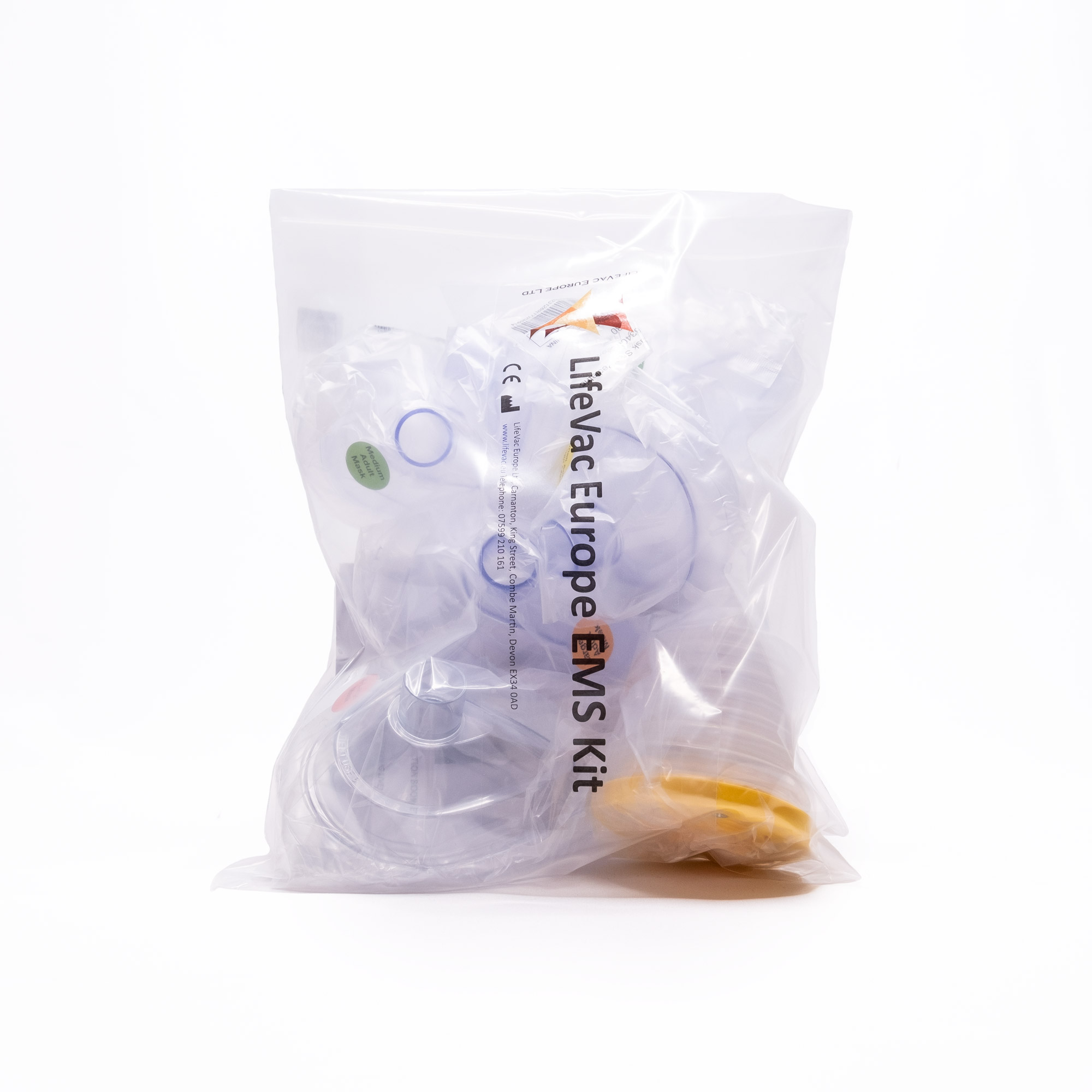 In addition to LifeVac being backed by multiple peer reviewed medical publications, LifeVac is FDA registered, MHRA/UKCA registered, CE accredited and registered with every authority within all countries sold.