Alabama Assistant Fire – EMT saves 3 year old girl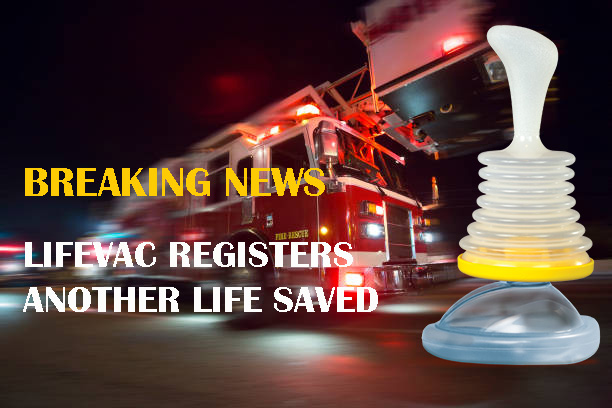 The team at LifeVac Europe are pleased to share wonderful news that LifeVac has been used again in a choking emergency, this time to save a 3 year old girl.
A 3-year-old little girl choked on hard candy causing a full obstruction. The abdominal thrusts were performed by her parent's but failed to dislodge the obstruction. Emergency services were called and was reported the child was not breathing. The Asst Fire Chief – EMT heard the call come in and was only a short distance away.
Upon arrival, choking rescue protocol was attempted but was unsuccessful. The child was laid down and on the 1st attempt, the LifeVac ACD successfully dislodged the hard candy saving the child's life.