LifeVac saves another life in the care sector, while exhibiting at the Care Show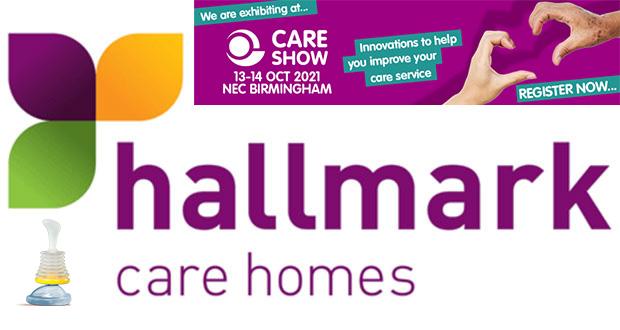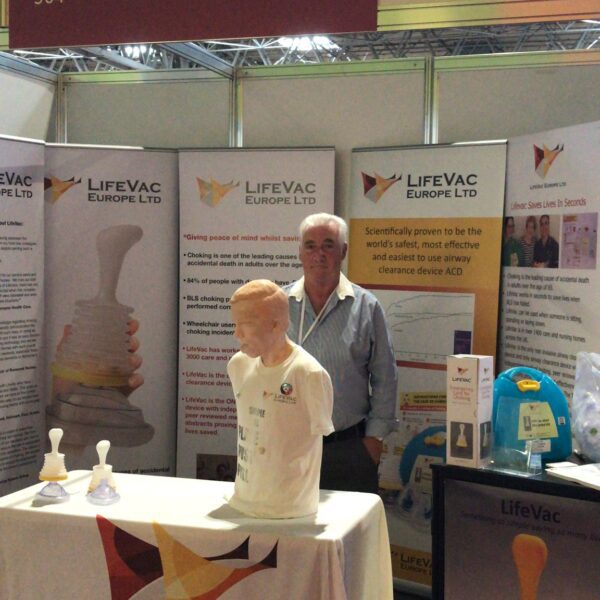 While setting up for this years amazingly successful Care Show at the NEC in Birmingham, LifeVac Europe was informed we had saved yet another life in the UK care sector.
It isn't uncommon to receive weekly news of a new life saved within a care or nursing home in the UK by LifeVac. But it makes it that much more special, when we are exhibiting at the Care Show to raise awareness of choking and choking prevention.
It has been reported to us that LifeVac was used within a Hallmark care home to help save a life in a choking emergency.
An elderly male resident was sitting down enjoying his meal when he came into difficulty. Food had become lodged in his airway creating a full airway obstruction.
Hallmark care home employees acted quickly delivering BLS choking protocol. Unfortunately, back blows were not able dislodge the full airway obstruction.
A nurse quickly retrieved their LifeVac device from their wall mounted kit and on the first application within seconds dislodged the food and the resident made a full recovery.
"LifeVac successfully used" – nurse
This years Care Show was a brilliant event, bringing the care sector back together again following such a troublesome two years. It was amazing to see how busy each day was, with people smiling and sharing their experiences.
It was wonderful for some of the team from LifeVac Europe to see friends, partners and distributors within the UK care sector again. Meeting new customers and creating new business relationships while demonstrating how LifeVac lead the way in choking prevention.
One of the best parts was seeing people walking past looking at LifeVac while we were giving demonstrations to groups of people on how to use LifeVac to save a life, and hearing them say "We have that in our dining area!", "That's a brilliant device!", "I used that to save a life!", "We have LifeVac in all of our homes, do you yet?".
Thank you to  Michael Corbett and his team for organising such a successfully busy exhibition and  for bringing the care sector together again.