Mother Helps Save Her 9-Month-Old in a Choking Emergency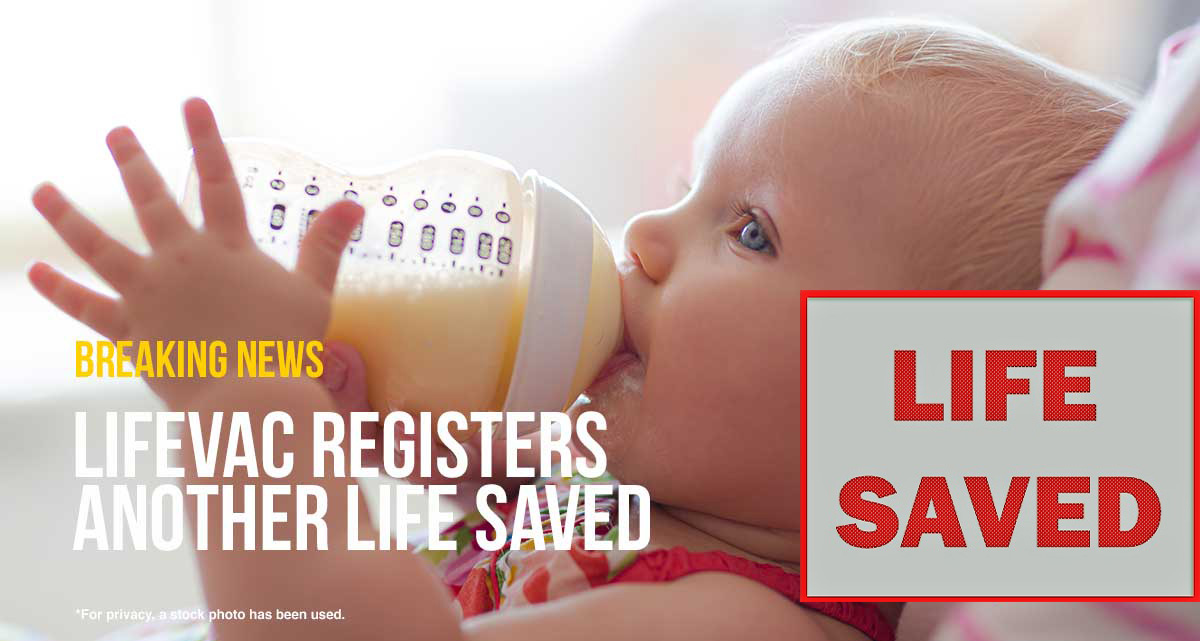 LifeVac Registers Another Life Saved
A 9-month-old baby girl choked on a sweet wrapper causing a partial obstruction. The child's mother performed choking rescue procedures but these were unsuccessful in removing the obstruction.
Here is the mothers testimonial:
"I put my baby on her back using the small size for her mouth. Put it over her mouth and pressed down and pulled up fast. The wrapper came up enough for me to grab it from her mouth. It was no longer was in her throat. If it wasn't for LifeVac my baby would have to wait a long time for an ambulance to come and as a panicked mum I was not sure what to do for her. I am so thankful for LifeVac. Thank you so much!!