LifeVac Helps Save Another Life in a Choking Emergency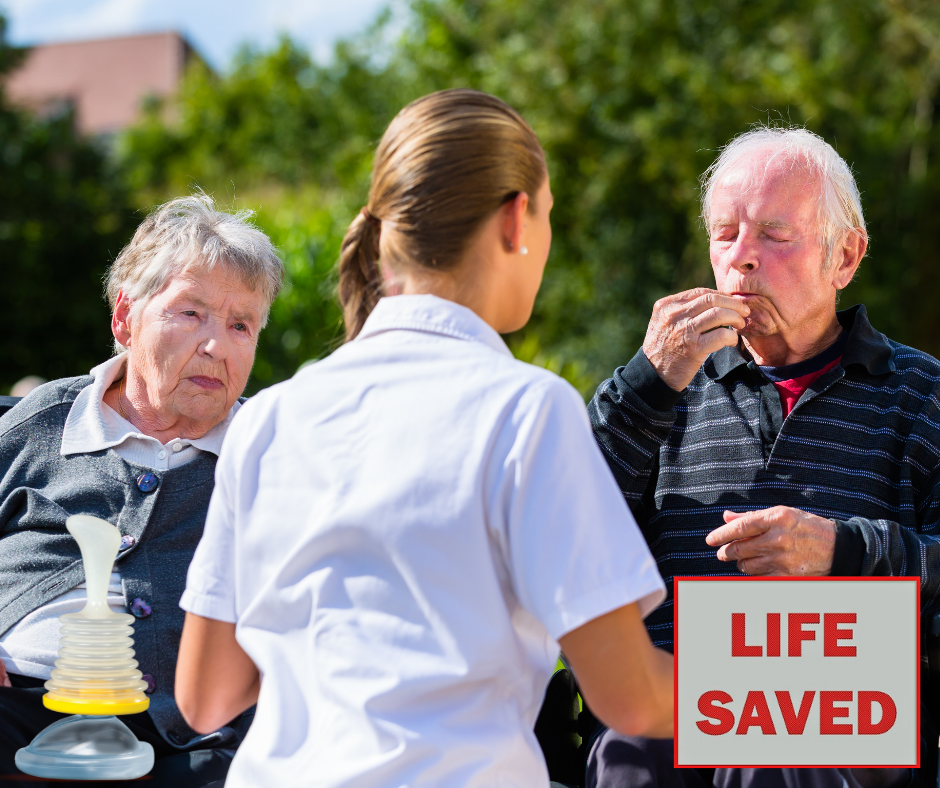 LifeVac are pleased to share news of another life saved
The team at LifeVac Europe are very proud to share news of another life saved in a UK care home. Continuing to help reduce one of the leading causes of accidental death in adults over the age of 65…choking.
An elderly resident who resides in a care home in the South East of England, came in to difficulty while enjoying their breakfast. A piece of toast had become lodged in their airway, creating a full airway obstruction.
A nurse acted quickly delivering BLS first aid choking protocol. Unfortunately these efforts could not dislodge the obstruction . Another member of staff quickly retrieved their LifeVac device.
While in a standing position, LifeVac was applied and on the second application, dislodged the full airway obstruction, saving the residents life.