1-Year-Old Boy Saved by LifeVac in a Choking Emergency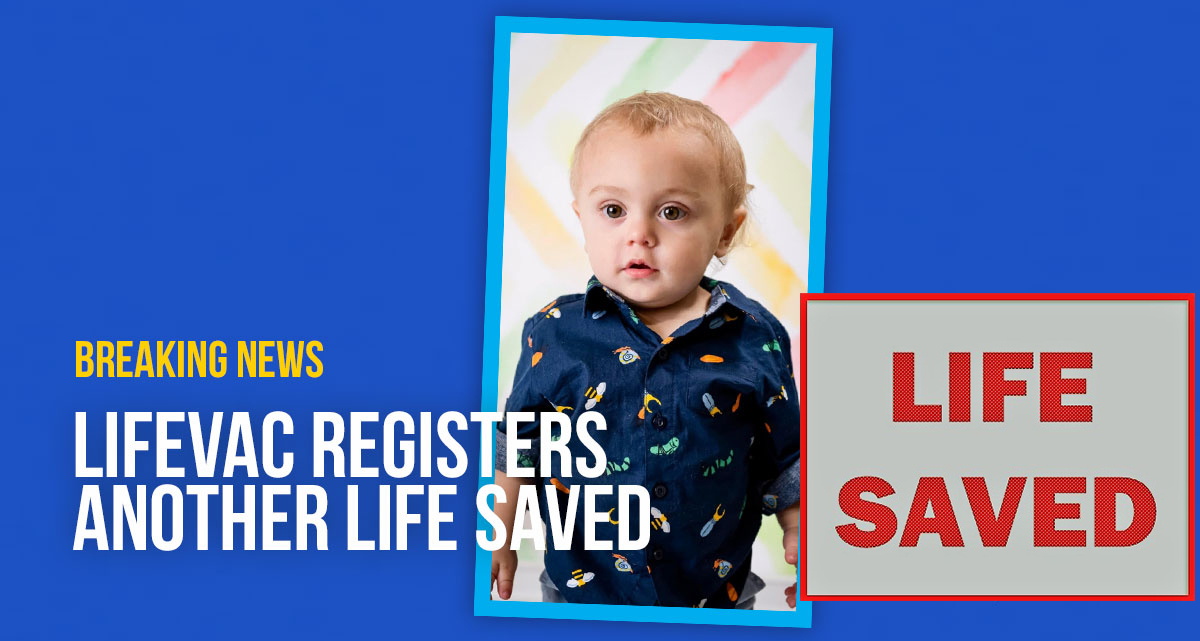 LifeVac is excited to announce another life saved
A 1-year-old boy choked on the rubber piece of a child's toothbrush causing a full airway obstruction. Choking BLS first aid rescue procedures were performed multiple times by the child's mother but failed to dislodge the obstruction.
The child's grandmother purchased the LifeVac for the family about a year ago. Here are details from the family:
"When she noticed her son was choking, she panicked and did a couple of back blows, then she ran and got the LifeVac, pumped it 2 to 3 times and the rubber end of the child's toothbrush came out and he vomited. She did not perform the abdominal thrusts and at the time couldn't find her phone to call EMS. After the incident she had him checked by the local ambulance service and they evaluated his lungs, airway, and vital signs, they determined he was okay and didn't need any further medical treatment.
They praised her quick thinking and the use of the LifeVac. She knows without a doubt it saved her son's life, and while she was in a state of panic something clicked in her mind to get the LifeVac, to this she attributes a higher power. Thank you so much! My grandson is alive today because of the LifeVac." – LW