LifeVac Saves 86-Year-Old Female in a UK Care Home in a Choking Emergency

LifeVac are Proud to Share News of ANOTHER Life Saved in a UK Care Home
We have been informed of another life saved in a choking emergency! This time within another UK care home. Helping to reduce one of the leading causes of accidental death in adults over the age of 65…choking.
An 86-Year-Old female resident, who resides in a care home in Oxfordshire, came into difficulty while eating her dinner. A large piece of Salmon had become lodged, creating a full airway obstruction.
Nurses acted quickly and accordingly delivering BLS first aid choking protocol. Unfortunately these attempts failed to dislodge the obstruction. The female resident then became unconscious.
A staff member quickly grabbed their LifeVac device, the casualty was in a laying position. On the first Place-Push-Pull, LifeVac removed the full airway obstruction, saving the residents life.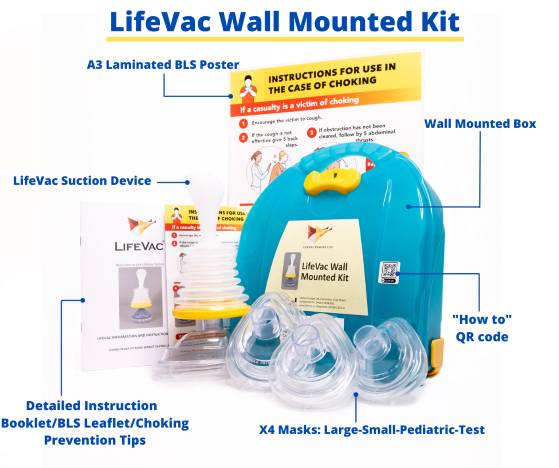 Matthew Banagan, Sales and Marketing Director, commented: "This is brilliant news to receive. Knowing we are helping save so many lives on a daily basis in a choking emergency is an amazing feeling. I look forward to the 2022 ONS, NISRA, NRS and all NHS Ambulance Trusts choking statistics, to see how much we have truly reduced the number of choking deaths in the UK for people over the age of 65. As we already know the true figure from the ONS of choking deaths in the UK are completely inaccurate ."