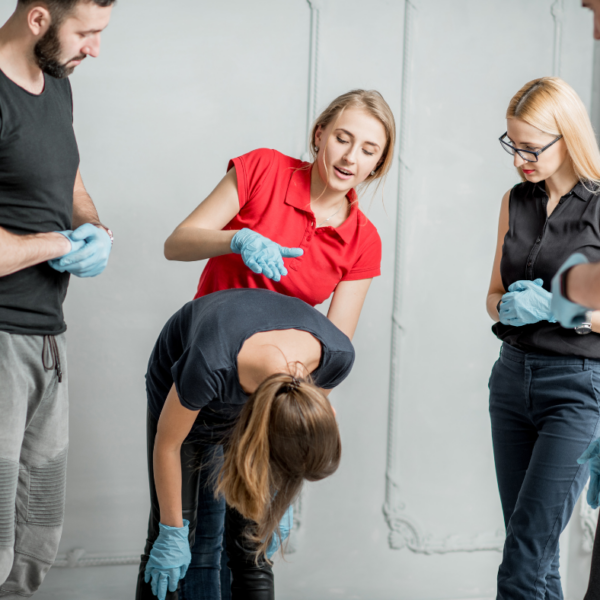 BLS fist aid choking protocol is a must, there is no doubt about that. But what most people don't know, is that back blows and abdominal thrusts in combination are only 70-76% effective, when performed correctly in a "perfect" situation.
This sounds great on paper, but in real life there is no such thing as a "perfect" situation. This is why we sadly read and hear of choking deaths on a daily basis in the media. When first aid measures failed to relieve an airway obstruction.
If the choking casualty is larger in stature and the rescuer is smaller in stature, then the casualty may not be able to receive the abdominal thrusts (Heimlich Maneuver). If someone relies on a wheelchair for daily tasks, due to a physical disability, they most probably will not be able to receive the abdominal thrusts either. Especially if they rely on a molded or an electric wheelchair. To put this into numbers this means 75 million people around the world cannot receive the abdominal thrusts.
All of this means, their survival rate falls from 70-76% to roughly 30%, as they can only receive back blows.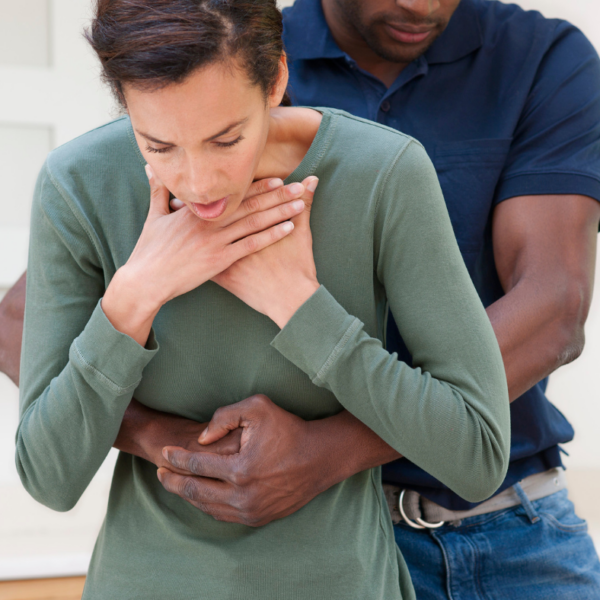 So as you can see from the above, even when someone is able to receive back blows and abdominal thrusts in combination there is still a 24-30% room for improvement.
Sadly when people take a first aid class, they do not understand how effective these maneuvers actually are. This is often because the first aid trainer doesn't actually know themselves.
There are many risks involved when performing the abdominal thrusts (Heimlich Maneuver). Risks such as: internal bleeding, broken ribs and ruptured spleen. In fact this why in Australia, their algorithm promotes chest thrusts, not abdominal thrusts. They feel the risks of abdominal thrusts outweigh it's effectiveness.
LifeVac wasn't invented to replace any maneuver such as abdominal thrusts, chest thrusts or back blows. LifeVac was invented to save lives when all other methods fail or cannot be performed.
Suction is used on a daily basis to help relieve an airway obstruction. This includes Advanced Life Support (ALS) and Intermediate Life Support (ILS). LifeVac set out to prove suction can also be used by lay people in Basic Life Support (BLS).
LifeVac is to be used when all BLS first aid maneuvers have failed or cannot be performed. This is where LifeVac has helped save 85% of it's lives. There has also been many occasions where one person is performing CPR and the other is using LifeVac to remove the airway obstruction.
The medical evidence supporting the use of LifeVac is now greater than the medical evidence supporting the effectiveness of back blows and the abdominal thrusts. The peer reveiwed medical publications supporting the effectiveness of LifeVac cover everything from independent testing, randomised manikin studies, cadaver study, comparison studies, lives saved and ease of use.
Our long term goal is have the use of non-invasive hand held suction devices implemented into BLS first aid choking protocol by 2025. This will raise the current effectiveness of choking protocol to as close to 100% effective as possible. Also giving people such as wheelchair users, people living alone and people who are obese an additional option when faced with a choking emergency.
This is done through a body called ILCOR, who review the guidelines every 5 years. ILCOR is made up of members from Resuscitation Council bodies around the world. In 2019 ILCOR reviewed the available evidence at that time. LifeVac had roughly 32 lives saved, independent studies and 2 peer reviewed medical publications supporting it's use. ILCOR stated "whilst we recognise they have saved lives, there is not enough evidence to encourage or discourage their use". Since then LifeVac has obtained a further 6 peer reviewed medical publications and saved an additional 510 lives, with 8 lives saved  actually captured on CCTV and home surveillance.